A crucial step for new TrafficJunky publishers is the insertion of meta tags on your site. Here's a step by step guide to help you get started.
Before reviewing your site, we must verify the ownership of it. You are provided a meta tag you must place in the header section of your website. Our system will then scan your site. If the tag is detected, the ownership will be confirmed.
Hit the verify button–article A–in order to start the verification process.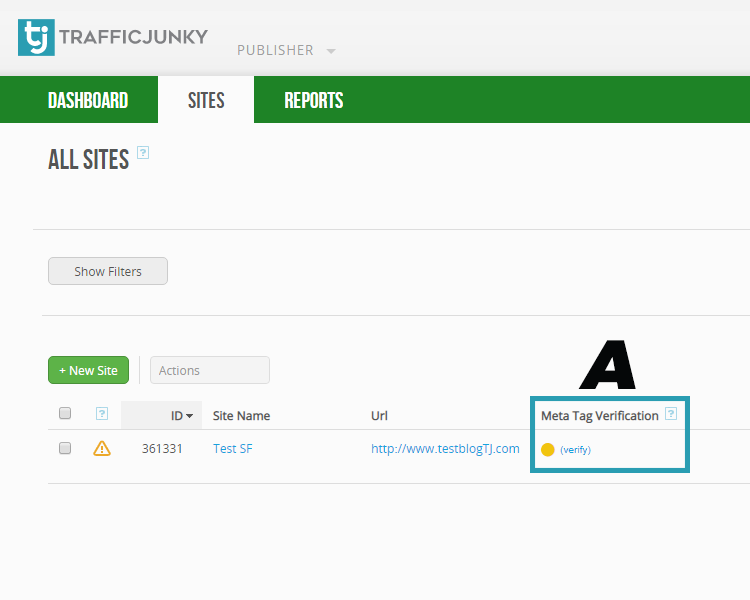 Inserting the Meta Tag
First, please add the meta tag provided in your dashboard, in the header of your home page by copy/pasting it between the <head> and </head> tags.
See article B in the screenshot below: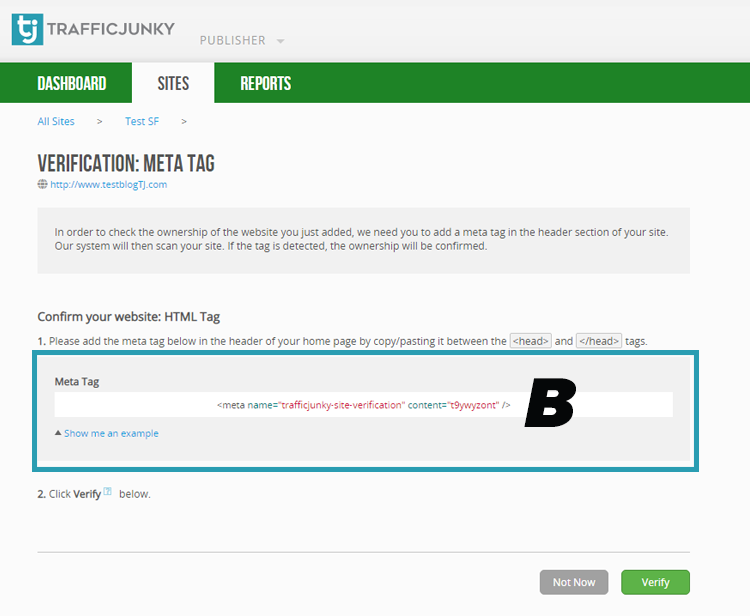 Once it's done, you can click on the green "verify" button in your TrafficJunky dashboard.
If the meta tag has been correctly inserted, your site will be successfully verified and will be reviewed by our team shortly.
If you encounter any issue to add the meta tag, feel free to contact our publisher support at publisher@trafficjunky.com