Thousands of advertisers use TrafficJunky on a daily basis to acquire the quality traffic they need to promote their offers. Every month, some of the newcomers fail to achieve the results they expected and they give up. Most of the time, however, success was not far off and a positive ROI could have been a reality by avoiding these 5 common mistakes: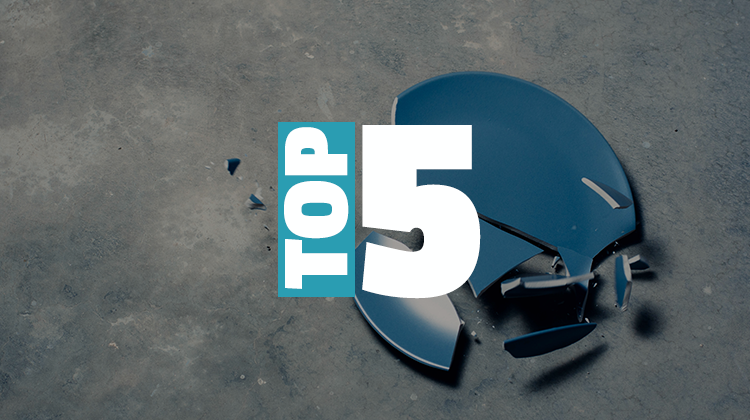 5 – Creating misleading ads
Sure thing: Claiming on an ad that the service is free and that 100 girls will instantly knock on the user's door the second he signs up to the offer is enticing and will get a high CTR.
However, if the landing page shows a payment page with a $50 price tag, then the user is more likely to drop off. The same is true for video-like banners. If they do not send users to a video site but to a dating site instead, a lot of people will just close the tab.
The secret is to find a banner that will bring you a high CTR without being too far off from what you are selling so that you do not lose all those hard earned clicks.
4 – Using a single banner
At TrafficJunky, we see thousands of ads being uploaded daily. A common mistake that newcomers make is using only one banner for their entire campaign.
The key is to test out multiple banners and see what works. No matter how good you are at banner design, you should always try different angles, calls to action or images to find the sweet combination that will bring you the quality clicks you are looking for.
You never really know for sure what will grab a visitor's attention and the results could surprise you!
3 – No A/B testing
The same error as with banners but related to the landing page. The landing page is one of the most important pieces of the affiliate marketing puzzle:
The banner will spark the interest and get the user to your landing page, but this is where the business starts. You should use your landing page to hook the user and prepare him for the offer itself.
We strongly advise you to test out several different landing pages and constantly drop the least performing ones while adding new landing pages to replace them.
2 – Not adjusting your bids
TrafficJunky is one of the most transparent ad networks out there. We show you the competing bids for a given spot/geo combination.
You should always try to use this to your advantage: using the default bid might be an OK solution to test out a new set of banners, but if you really want to make a killing with your campaigns, you need to play around with your bids to find that sweet spot where you will get enough impressions to sustain the traffic to your landing page without overpaying so your eCPC stays low enough to be profitable.
1 – Giving up
This is by far the biggest error that affiliate marketers can make.
If you are serious about making money online but need help making it happen, do not hesitate to reach out to our support. Our team of experts will be more than happy to help you get started on the road to success.
Building a successful campaign takes some investment in both time and money. Unless you are amazingly lucky, you will need to test a sizable amount of banners, landing pages and several different offers to find the secret recipe that will bring you success and a positive ROI.
Even the most seasoned marketers sometimes hit a wall with a new offer or a campaign that used to work but no longer converts as well. Staying focused is what will make the difference between success and failure.
Don't forget to check out the Top 5 Things To Do When Starting in Affiliate Marketing!