You find yourself navigating the internet advertising world when suddenly you're flying down this superhighway of information. Your knees are weak and arms are heavy–wait, what?
While being a new TJ advertiser may seem a tad overwhelming, you can rest assured you've come to the right place. We'll sort out any initial questions you might have and probably answer ones you didn't know you had.
You just signed up, great! Before you do anything else, make sure to contact your account manager.
If you haven't received a welcome email from one of our reps, you will. That doesn't mean you shouldn't be proactive and give us a shout.
Step 1: Connect with your account manager
That's an easy enough step, isn't it? Skype, email or phone; it all works. For those of you too stubborn to ask for help; don't be.
Right off the bat, here's what connecting with an account manager can help you achieve:
Faster setup of your payment method
A complete overview of our platform
Full evaluation of the your product and how you should advertise it on our network
Payments are cool, platforms are also cool but we want you to focus on that last bullet point. What are you advertising? Ok, here's what you should do. 
From there, we ask you to keep an open mind and trust the process. Our team deals with advertisers from all walks of life. You want to hear what they have to say.
Step 2: Heed the advice
You just spent thirty minutes with one of our reps. There's so much information in your head you feel like it's about to pop.
We know, it's 2017 and you're down with the green initiative so you most likely did not take notes. Good on you if you did though, great job.
Just because we love bullet points, here's what you likely discussed in that half hour conversation:
Understanding bids and what you should be bidding on
What kind of test budget you should allocate to this campaign
What sort and how many ads you should upload
Let's tear down those bullet points shall we? The TrafficJunky platform allows you to create your own campaigns, link them to your product and place bids on placements across our network.
That's a lot to digest in such a short sentence, we know. Don't say we didn't warn you, talk to your account manager before you get started. It's the first step, remember?
A few things you should always remember about bidding. You're bidding for a share of the traffic, as represented in article A of the bid table example below. Hit the image for a closer look.
It is absolutely unnecessary to overbid by more than two cents over the top bidder as seen in article B.
Your bids are placed against other advertisers with campaign settings like yours. For example, your bid will be put up against everyone else with GEO and Keyword targeting, as you can see in article C.
Still unclear? Refer to step one.
As far as budgets are concerned, the minimum daily budget is $25. Does this mean you should stick to the minimum?
It most certainly does not. You want to buy enough impressions to properly test your campaign. You also do not want to carelessly spend your money.
Step 3: Banners
We love our banners at TrafficJunky. We love them so much we've written two important pieces of blog content you should read before continuing: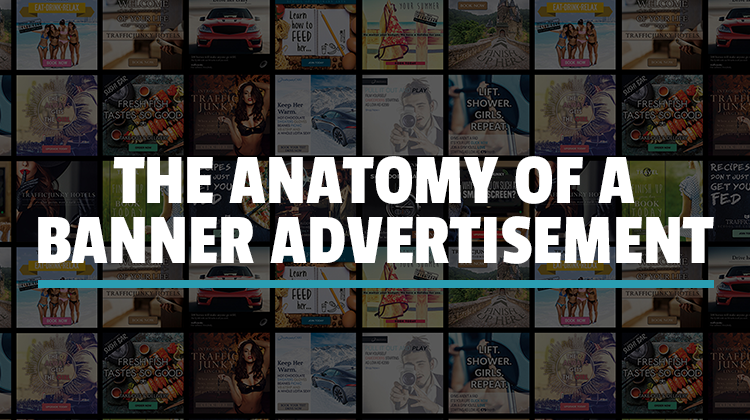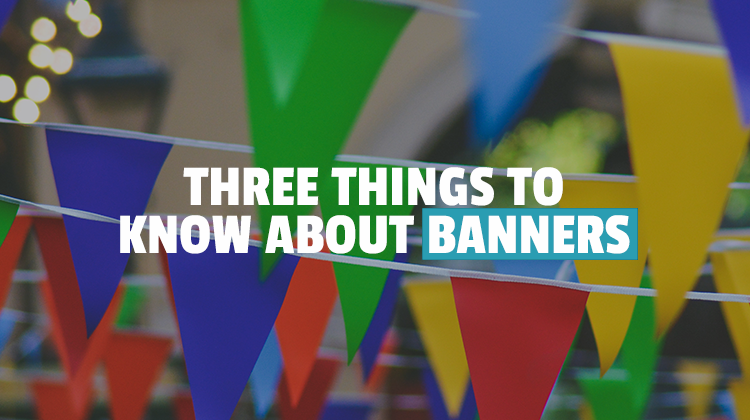 These two articles will help you gain a greater understanding–and love–for banners.
From there, your account representative would suggest the following. Hold on to your horses, more bullet points coming:
Banner quality
Animated versus non-animated
Rotating your banners
The first point is our favorite. While having a snazzy-looking, crisp design won't guarantee you garner clicks, making sure the contents of the banner are legible will definitely increase your chances.
While animated ads aren't allowed everywhere, you'll want to test the spots that do.
Feeling uninspired? Go have a look at one of the sites on our network on your platform of choice–like PornHub –and simply hit the refresh button.
You're not only getting inspiration for your own designs, you get a feel for what's being run and where.
Banner fatigue is very real. People have seen the same ads on our network for three years. Mostly due to being able to copy-paste them straight into your own campaign.
That's not something you should do. Create your own batch of banners and rotate them in order to avoid banner fatigue.
Keep them relevant to the times and most importantly the niche you're targeting.
In conclusion, you want to make sure you connect with your account representative. Take his or her advice into practice and cultivate your love of banners. Take care of them and they'll take care of you.