Spoiler alert, this post is mainly targeted at new advertisers. If you're a veteran TrafficJunky member, don't fret we'll be back with some fresh insightful content tomorrow–hopefully.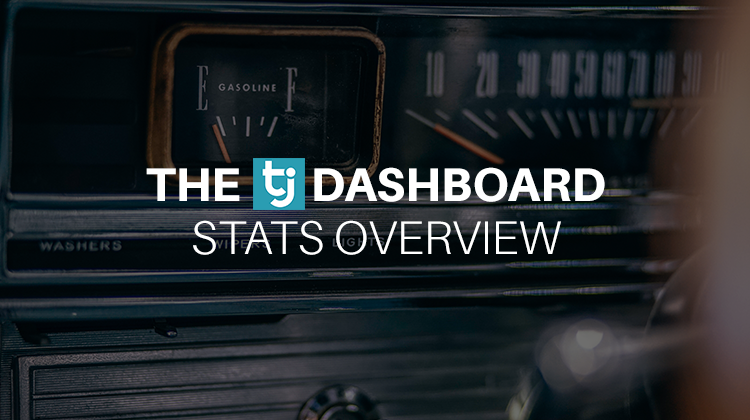 Alright it's time to focus on the good stuff. You've spent a few dollars on your advertising campaign, cool! Hopefully you reached out to your account manager–seriously though, Skype us sometimes will ya? We miss you.
Your test period is over, time to have a look at some of the data that has taken over your TJ dashboard.
Let's start by appealing to some of you readers out there who are more visual. Here's a nice image for you–click the pic if you'd like to zoom in:
Date range
Starting at the top right corner you'll find the date range filter. So many advertisers reach out not understanding why their numbers don't match when all they had to do was make sure the dates were right.
As you can see from the image, the default setting is 30 days. Click that little calendar won't you? Let's take a closer look at what pops up:
Two clicks will allow you to select a specific date range. The first click will be the starting date, the second click determines the end date. Simple enough right?
On the other hand, the 'Select date range' drop-down menu allows you to automatically select the following date ranges:
Last week, month or year
Yesterday
Today
Remember to select the correct date range, especially if you're looking to compare it to external trackers–like Voluum for example. Okay, time to switch back to the 'stats overview' image, have a look at it again if you need to.
Stats overview
First and foremost, the light blue question mark featured to the right of every stat category is your friend. Remember that. You can simply hover your mouse over it and get a quick breakdown of what that statistic means.
For the sake of this exercise–and fluffing this post a little–let's breakdown every number reported in the overview portion of your dashboard.
Impressions: Indicates how many times your ad has been shown on our network

REMINDER: The TrafficJunky model on the bidding platform is CPM–you pay every 1000 impressions

Clicks: How many times a visitor has interacted with your banner by clicking
CTR: Click-through-rate which is the number of clicks your advertisement received, divided by the number of times it was shown
Avg. CPM: The average cost paid per thousand impressions across your campaigns
Cost: The total cost per thousand impressions across all campaigns
Account balance: The current funds available in your account–also available to you on the top right hand corner when navigating through TJ
That's it for today! Join us next week as we take a more intricate look at the stats graph and the stats table.
Anything you'd like us to cover? Comment below or email steve@trafficjunky.com.