It's safe to say the marijuana landscape has changed in the past few years. More and more states are legalizing medical and recreational weed use.
Medical Marijuana, Now on TJ
You may remember TJ getting the green-light on CBD offers back in September.
It's cool if you don't, here's a refresher.
That said, we're happy to announce we're allowing medical marijuana offers on TrafficJunky.
Starting today, you'll be able to create state-targeted ads. Where do you go from here? That's a good question.
If you haven't already, sign up to TrafficJunky. You can do that on the top right hand corner of this page–or right here.
From there, you'll want to contact our team to enable the option for you. We're also at your disposal to help with campaign creation and help optimize.
Furthermore, Pornhub insight's Up in Smoke feature from 2015 is a great starting point.
Have a look at the graph below for an inside look at weed demographics.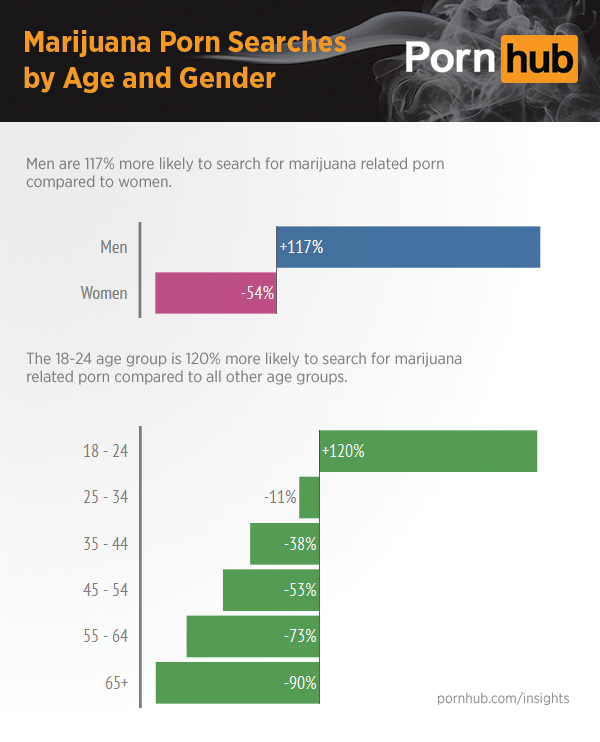 Questions? Comment below!