While our GEO Spotlight series has done a great job covering different countries you should target, our aim with 'Top 10 GEOs' is providing you with a more insightful offering.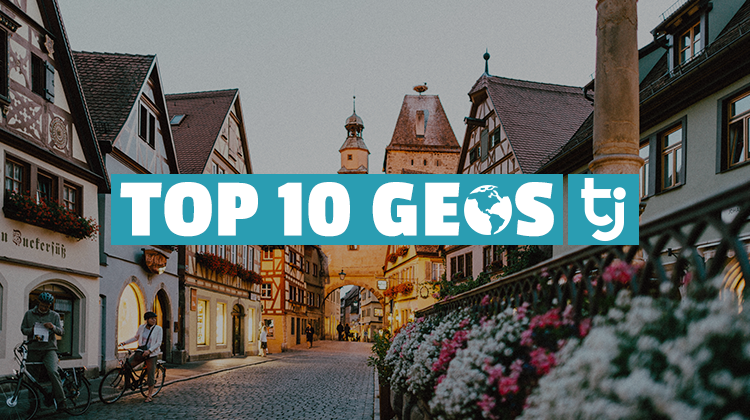 Those of you new to the TJ blog might have some catching up to do. Check out previous installments of our Top 10 GEOs feature.
If you were with us last week, you know we covered French traffic. We're sticking with Europe and taking a short two-hour flight to the land of beer and schnitzel.
Okay it's probably the land of lots of other stuff but you can Google that on your own.
Germany by the Numbers
Daily Impressions: 157 883 804
Three spots under $0.10 CPM:

Pornhub Mobile Header – $0.06
YouPorn Mobile Header – $0.06
Pornhub PC Footer Squares – $0.03

Sold CPM: $0.10
Did we mention how much you absolutely need to visit our prices and inventory page?
Insights
That's a ton of traffic, if put in uneducated hands it can cause quite the mess–particularly in your wallet.
While we don't have the secret sauce–and aren't even sure there is one–we can at least give you a few key insights via our friends at Pornhub.
Let's start you off with everyone's favorite, demographics!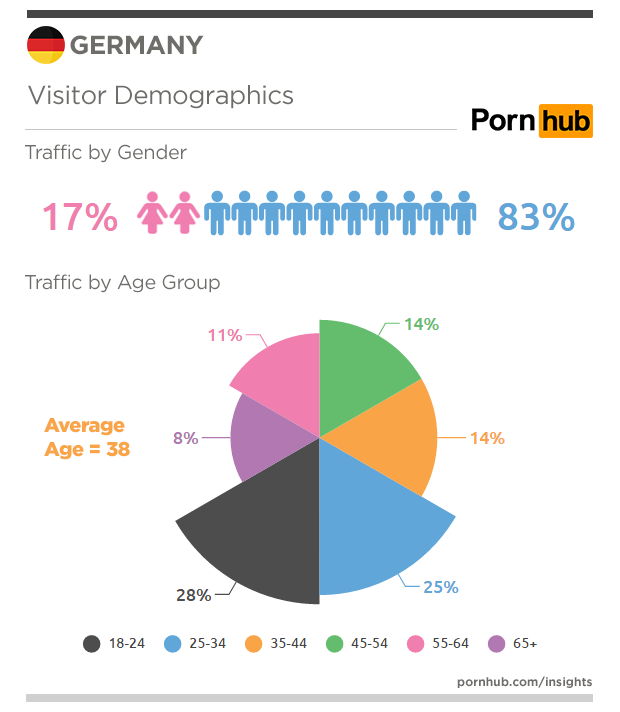 Aside from German the top categories coming out of Deutschland are teen, anal and hentai. 
Here's a more in depth look at the rest of the list.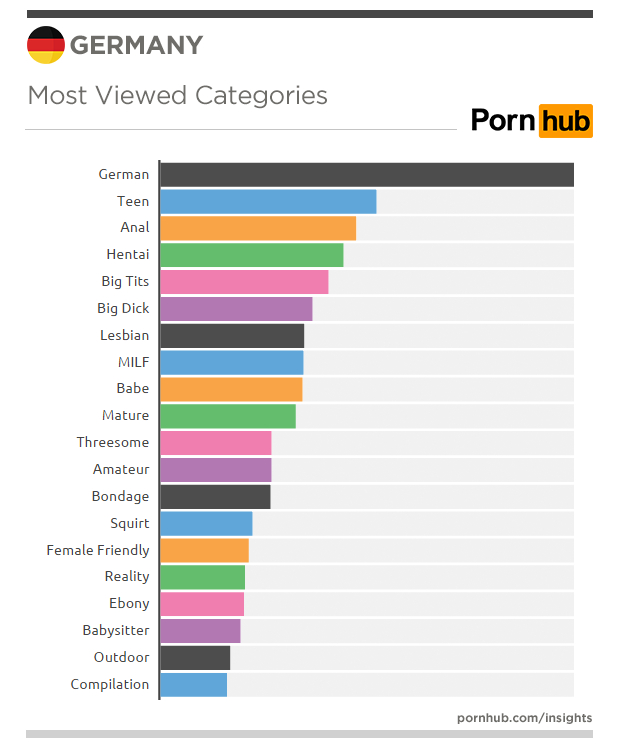 Lastly, this might not surprise you but the traffic tends to take a dip during important Football matches.
With one of the biggest leagues in the world and a whole country obsessed with The Beautiful Game, maybe testing out your male enhancement campaign during a Germany World Cup game is a bad idea.