While our GEO Spotlight series has done a great job covering different countries you should target, our aim with 'Top 10 GEOs' is providing you with a more insightful offering.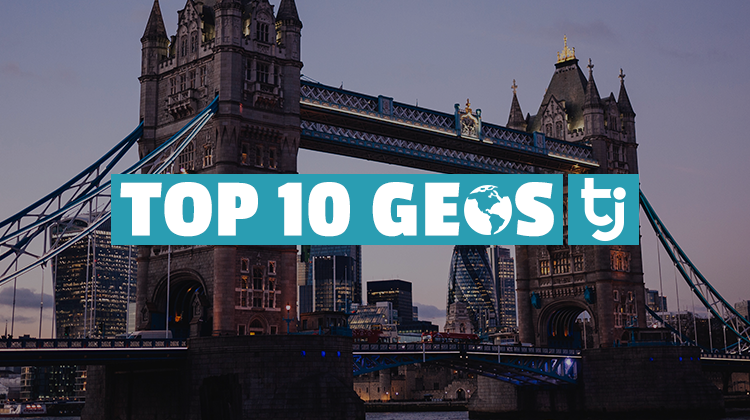 This is it, we're at the tail end of our Top 10 GEO's series with our second to last entry.
After visiting Germany last week, we're taking yet another two hour flight–or multiple-connection endless train ride–and heading West.
Let's take a long look across the pond with some insights on UK traffic.
United Kingdom by the Numbers
Daily Impressions: 218 843 535
Three spots under $0.10 CPM:

Pornhub Mobile Header – $0.06
Pornhub PC Footer – $0.06
YouPorn PC Footer Squares – $0.07

Sold CPM: $0.14
All of this–and oh so much more–available on TrafficJunky's pricing and inventory page.
Insights
So much traffic, so many different options.
What to do, what to do. Don't fret, you're already one step ahead because you read Pornhub Insights.
Did we mention you should read Pornhub Insights? Yeah, you should definitely read Pornhub Insights
Here's what the PH 2016 year in review has to say about UK traffic: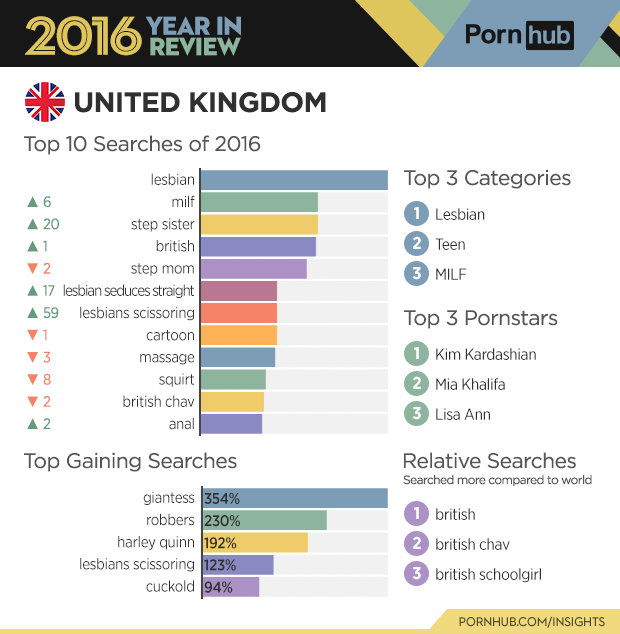 Our favorite thing to look at is gaining searches. Why follow the trend when you can be right behind it, ushering it–and your truckloads of dollars–all the way to the bank.
While things like Harley Quinn were mostly due to Margot Robbie's interpretation of Dr. Quinzel, searches like robbers and lesbians scissoring gives us a deeper understanding for what we could target.
In a more recent post from last March, Pornhub went even more granular with a look at London.
Here's how some of the popular categories in London compared to those of the UK: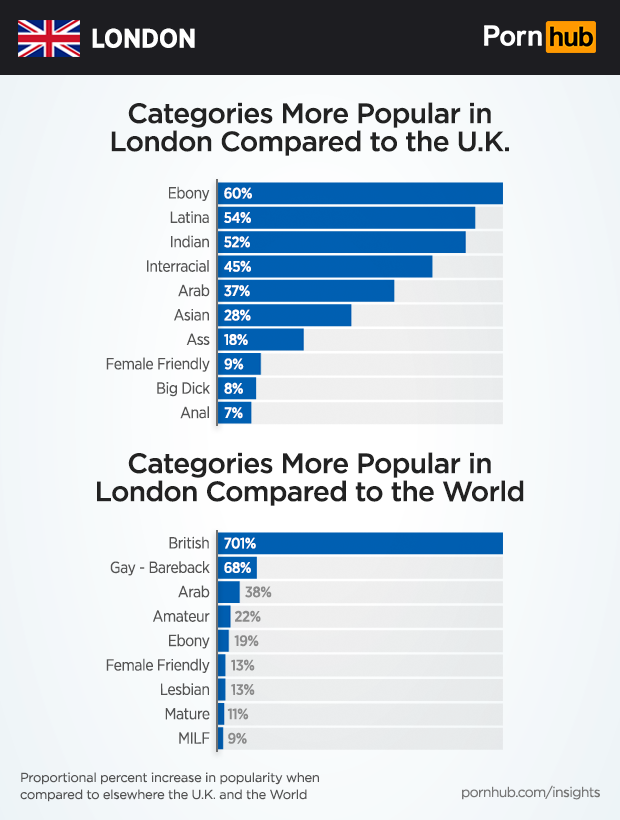 As we mentioned in the Germany edition of Top 10, try not launching a major campaign during important Football matches. Traffic tends to taker a dip in the UK as well.
Especially considering the upcoming World Cup this summer, you'll want to heed the warning.
Questions? Comment below or reach out to our team.