How much should I bid in order to get a good percentage of traffic? That's a great question, right this way.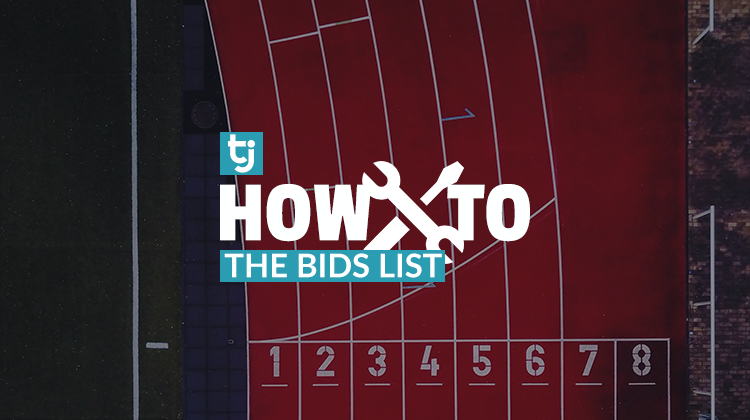 We covered the most asked question by TrafficJunky advertisers a few weeks back.
Feel free to take five minutes to read that, it's directly connected to this post.
After giving you the best possible answer–we hope–we're back with another common question.
How much should I bid?
Aside from the how much question, this is something we'll hear from every new advertiser.
While you can have the platform automatically select the spots and bids you'll be placing, some of us like more control.
What should you bidding on? What should your bid be?
Enter the TrafficJunky bids list.
Before doing anything, you'll want to familiarize yourself with the sites and spots available and their daily inventory.
Okay, let's have a look at that bid list. Click the image below to zoom in or follow directly from the bids list page.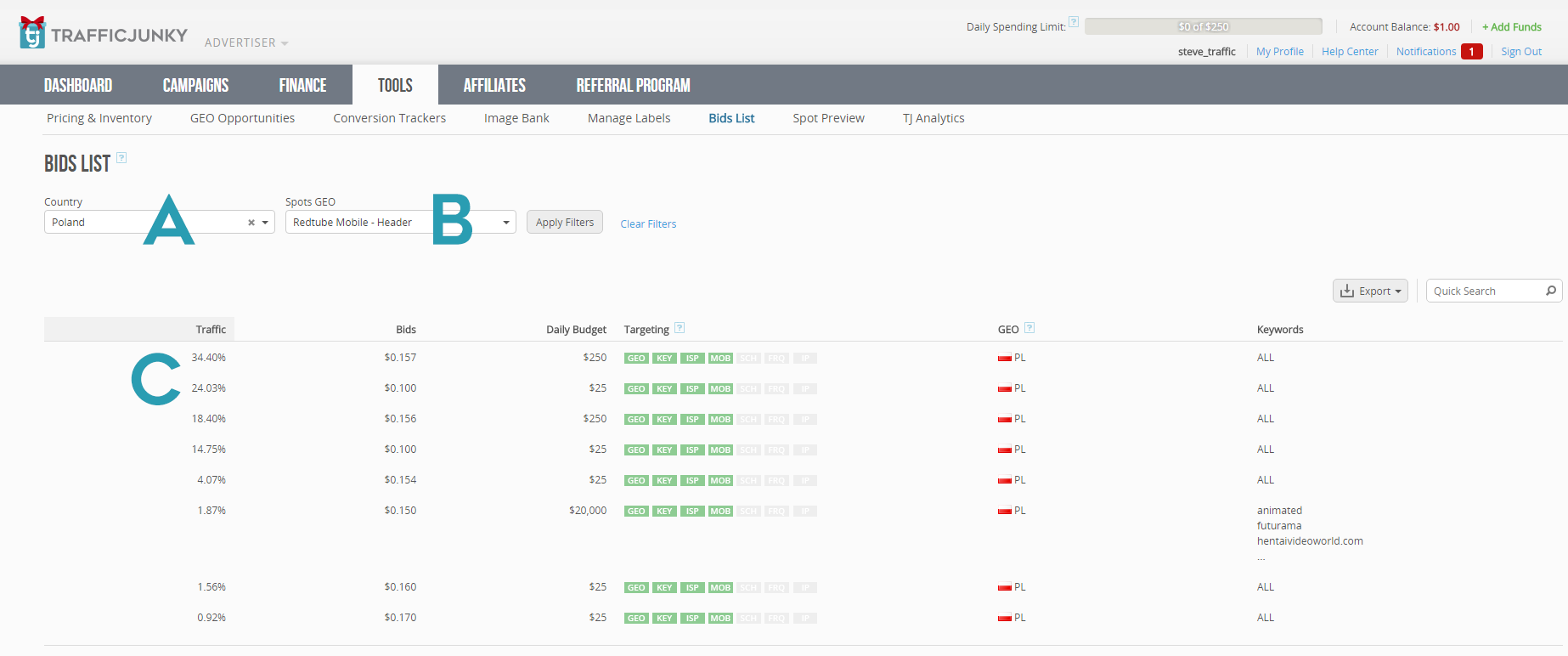 Articles A and B are vital to the exercise, these are the GEOs and Spot you wish to target. Remember, have a look at the inventory first.
Hit Apply Filters and watch the stats magically appear.
Those numbers –see Article C–are where it's at, this is why we're here.
Traffic determines the percentage share of traffic you'll receive with that Bid for that GEO and Spot.
Next you'll be able to see the Daily Budget of users currently bidding on that spot followed by the Targeting options associated to their campaign.
Here's a rundown of those options:
GEO – Geo targeting
KEY – Keyword targeting
ISP – ISP targeting
SCH – Schedule
FRQ – Frequency capping (only available on Desktop)
IP – IP range targeting
Don't have access to some of those targeting options? Give us a shout.
The bids list is an oft-underused tool, keep it handy when researching new GEOs and Spots.
Questions? Comment below!