What's better than a little prediction to spice up one of the biggest events on the planet? TrafficJunky's Super Bowl promo is exactly that!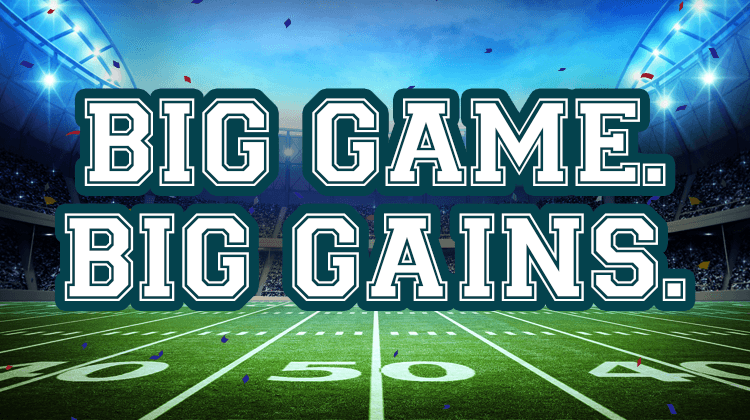 Big Game, Big Gains!
This is your chance to win what you spend on Super Bowl Sunday!
HOW TO PLAY:
Comment below or on the TJ Instagram page with your match prediction and username before Sunday at 6:30PM EST
Make sure you have campaigns running on Sunday February 4th
One lucky advertiser who successfully predicted the winner will be randomly selected on Monday February 5th and win back the traffic they purchased on Sunday—in TrafficJunky bonus funds, up to $1000.
For those of you unfamiliar with American Football, the Philadelphia Eagles play the New England Patriots.
As far as our analysis goes, we'll leave that to the experts–a quick Google search will give you all the info you need.
Go ahead, time to get your picks in!
Questions? Contact our team.