Super Bowl Sunday has produced so many quality commercials it's almost sacrilegious to only pick five. It's a tough job but someone's gotta do it.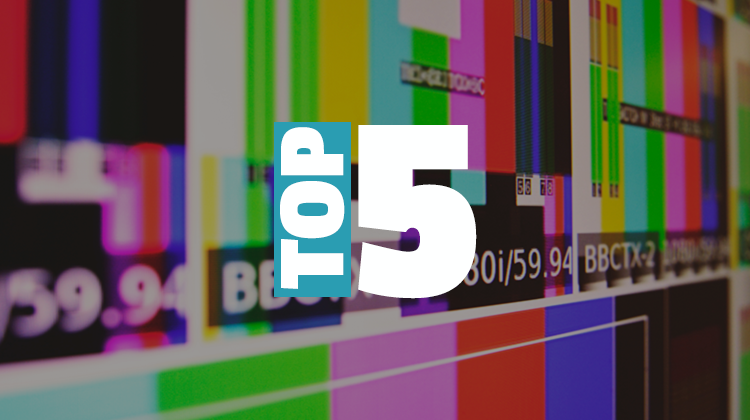 Shameless plug before we get started, don't forget to participate in TrafficJunky's Super Bowl promo!
Top 5: Super Bowl Commercials
Just like the event itself, Super Bowl commercials are surrounded by that grandiose aura.
From production to acting, every shot is has a Hollywood feel to it.
Often times they feel like they were written by a collection of comedic geniuses for our viewing pleasure.
While there are tons of ads we love, our shortlist is nothing to scoff at with five of the best campaigns of all time.
5. Reebok – Terry Tate: Office Linebacker
We say this all the time but this one could have easily topped our list.
Reebok's Office Linebacker is one of the most successful commercials in Super Bowl History.
The premise of hiring an office linebacker to police his disorderly coworkers is a stroke of genius.
Everything from the gruesome tackles to actor Lester Speight's delivery is spot on.
4. Apple – 1984
From comedy gold to one of the most influential commercials of all-time.
Apple's 1984 commercial which introduced their Macintosh line of computers didn't only revolutionize the tech industry.
It completely remodeled Super Bowl commercials and paved the way for the expensive productions we see today.
Guess that's what happens when Ridley Scott directs your sixty second spot.
3. Monster – When I Grow Up
"When I grow up, I wanna claw my way up to middle management."
What Monster was able to accomplish with thirty seconds is nothing short of extraordinary.
A cute, comedic and very vivid depiction of the harsh reality that consumes everyone who's ever been employed.
This commercial will be relevant forever, or until jobs no longer exist.
2. Budweiser – Frogs
Sometimes all you need is three swamp frogs croaking their names away.
Bud, Weis and Er are the perfect example of a catchy idea executed to perfection.
This wasn't the last we'd see of Budweiser at the Super Bowl but it most certainly was one of their best spots.
1. Cocal-Cola – Mean Joe Green
"Hey kid, catch."
For many, Mean Joe Green tossing his game-worn jersey was straight out of a childhood dream.
It tosses everything people told us about meeting our heroes right out the window.
While Coca-Cola ads usually only pop up around Christmas and World Cup time nowadays, back in the late 70's they dominated with ads like these.
That's it for us! What are some of your favorite Super Bowl commercials? Comment below!