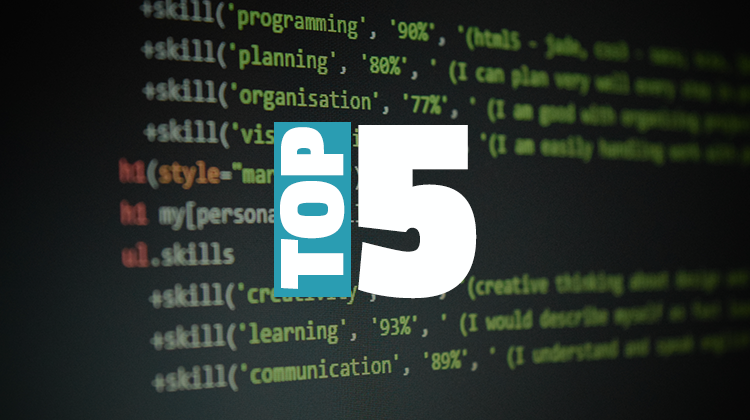 Whether it'd be magazines, books or Internet articles; taking a few minutes a day to read should be in everyone's routine. It keeps you sharp and most importantly, reading from the right source will keep you on top of the game.
If you're a regular TrafficJunky blog visitor, you're probably familiar with our weekly Blog Roundup feature.
If not, check out a few of our previous posts. You're guaranteed to find something useful.
Having said that, while our blog isn't on the list below please make sure you visit us daily for your dose of news, tutorials and evergreen content.
Alright we ready to go? Let's do it!
Top 5 Blogs You Should Visit Daily
Before we get started, keep in mind this is a list of sites we found to be useful for every type of marketing professional.

Think of Marketing Land as your one stop shop for everything digital.
From SEO to Martech, you'll stay up to date on the latest happenings in the digital marketing ecosystem.
Couple that with insights from some of the industry's brightest minds and it's no surprise why you should absolutely visit this site on a daily basis.
Notable articles on their homepage at time of writing:
While we didn't mention anything about affiliate marketing in the description above, those are a pair of articles affiliates will definitely want to check out.

If Marketing Land is the insightful uncle on our list, UK-based The Drum is the cool cousin.
You know, the one who got a Game Boy before everyone else? Yeah, that cousin.
Of course by no means is that a bad thing. The Drum does a great job filling you in on brand, agency and creative work.
Notable articles on their homepage at time of writing:
Slice it whichever you want, they provide you with quality news content on the daily.

Regulars will recognize this considering we've featured Seth Godin's Blog in a few of our posts over the last year. We also listed one of Mr. Godin's efforts in our list of five essential marketing books.
On the flipside, marketers will simply know the name based on the impact his bibliography has had on their careers.
Critically-acclaimed works aside, Seth Godin's blog is a constant stream of thought-provoking content.
Here's a pair of notable recent posts from his homepage at time of writing:
The title of that first post alone should reside in the click-worthy headline hall of fame. Go ahead, have a quick peek.

Just like the aforementioned Godin, we've mentioned the Mobidea Academy in our top 5 resources for new affiliate marketers.
We weren't lying when we put it on that list which is why we decided to put it on this list as well.
You should visit this blog every day based on the sheer quality of its content alone.  Whether you're a new affiliate or a veteran marketer, this is where you sharpen your sword.
Notable articles on their homepage at time of writing:
Two informative and insightful posts that remain affiliate-centric. Couldn't ask for a better resource.

This blog's content is produced by a gentleman–Charles Ngo–who gets paid to speak about his affiliate marketing experience.
That alone should give you a general idea of the nature of his content. Quality and industry insight is firmly lodged in everything he posts.
Ngo even mentions TrafficJunky as one of the best traffic sources in his ultimate guide to affiliate marketing.
Notable articles on his homepage at time of writing:
That's it for us, what are some of the sites you visit every day? Comment below!