The TJ team is constantly on the lookout for fresh new websites in order to provide you with the most organic traffic at the best CPM rates on the Internet.
ShellTube Joins the TrafficJunky Network
Sometimes, our search leads into uncharted territory–either way, we do this for our advertisers. We're very happy to announce the addition of ShellTube to our Publisher network.
The site, which has been an Internet mainstay since September of 1999, is the lone aggregator of videos featuring Turtle mating, terrarium camming and tortoise cosplay.
"Our team is delighted to announce this addition to our network of Publsihers. ShellTube has been the sole distributor of Reptilia-oriented content since the Internet's early days. It is really a pleasure to bring yet another one of the most frequented websites on the planet to our network.
"We have admired their content from afar for the longest time and we're proud to add it to the pantheon of TJ sites", explains John Landfield, TrafficJunky's Product and Operations Coordinator.
You can click the image below for a full look at the new site.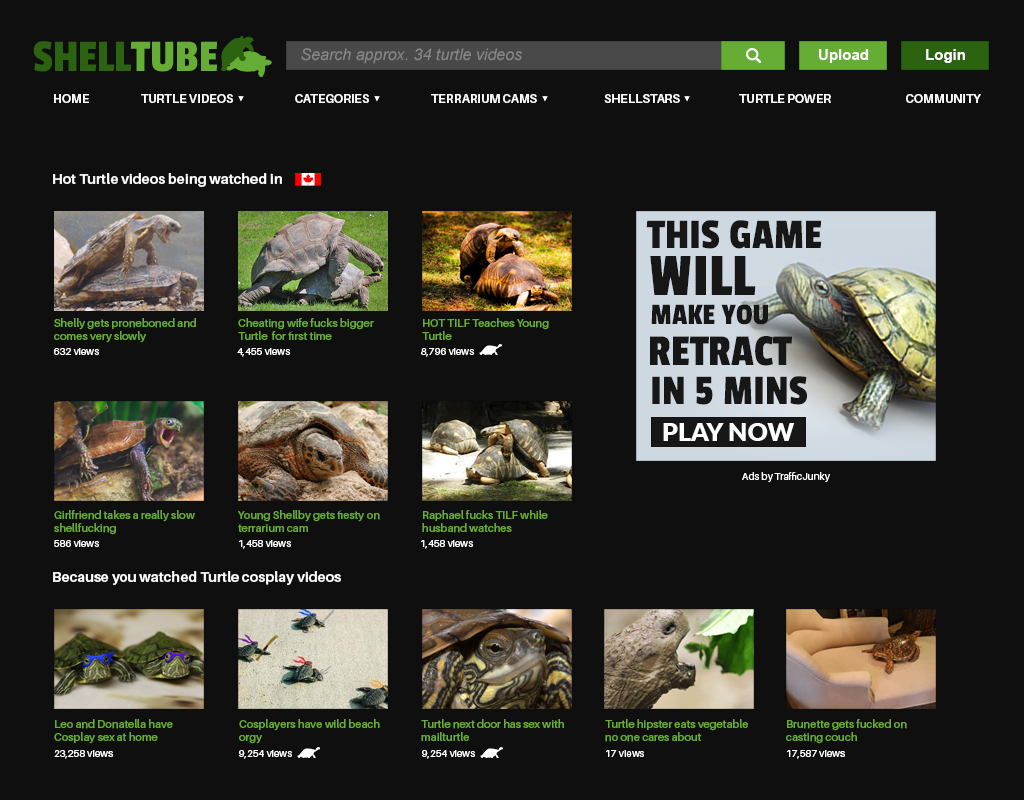 Starting tomorrow April 2nd, ShellTube will be available for CPM bidding for all TrafficJunky advertisers with bids expected to start at $0.60 across all GEO-locations and projected to see exponential growth within the first five days.
Advertisers can also connect with us via Facebook, Instagram, Twitter and LinkedIn for more on the new addition.