By now you've probably come to realize ShellTube was an April Fool's joke. You heard correct, we will unfortunately not be selling traffic from this site.
Easter Egg Hunting on the ShellTube Homepage
If you're one of few who didn't see the post, check it out here.
That said, we included a few Easter Eggs for your hunting pleasure.
Have a look at the page below: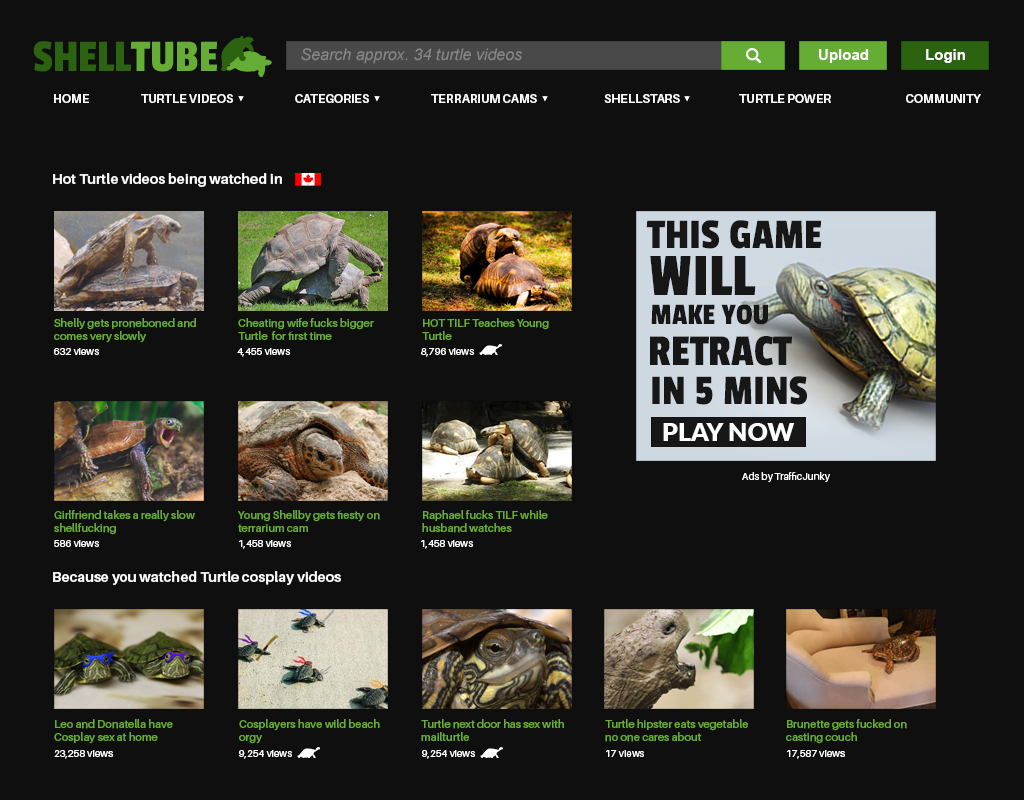 Tap the page to zoom in if you're partially blind or reading on Mobile devices.
Here's a few of the notable Easter Eggs we added to the homepage included in last Sunday's post.
For starters you'll see the search bar which mentions 34 videos are available. This is a reference to rule 34.
On the top menu, we added a 'Turtle Power' link which is the first of four nods to the Teenage Mutant Ninja Turtles.
The copy from some of the video thumbnails draws obvious inspiration from the adult tube sites. We also used names like Shellby and Shelldon and terms like TILF and mailturtle.
Turtles cosplaying teenage mutant ninjas? We had that as well and included Leo having intercourse with Donatella.
Lastly, the dating site banner advertisement–with a turtle twist– which isn't uncommon on our network.
What about you? Did you find all the Easter Eggs? Comment below!