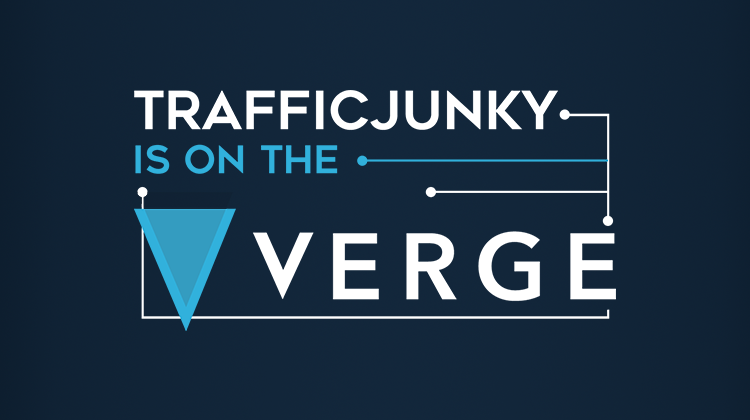 With our second piece of pivotal news this week, we'll officially be accepting Verge cryptocurrency as payment on the TJ platform as of next Monday, May 7th.
TrafficJunky to Accept Verge Cryptocurrency as of May 7th
Happy Star Wars day! While we don't want to take the spotlight away from Luke and Leia, this couldn't wait.
The move comes only a few weeks after Pornhub—, which is a part of the TrafficJunky network of sites–announced they would be allowing users to pay for features using Verge coin.
As verified advertisers, you'll be able to fund your TJ account using Verge and tap into over four billion daily impressions to use towards your campaigns.
"Pornhub announced they'd be accepting Verge a little over two weeks ago and it was only a matter of time before we followed suit," explains Rabih Boulmona, our Product and Operations Manager.
Interested in Verge as a method of payment? You'll want to reach out to your dedicated account managers in order to find out more.
Keep in mind the crypto payment option does not come unlocked by default and will be enabled by our team.
For the full press release please click here.