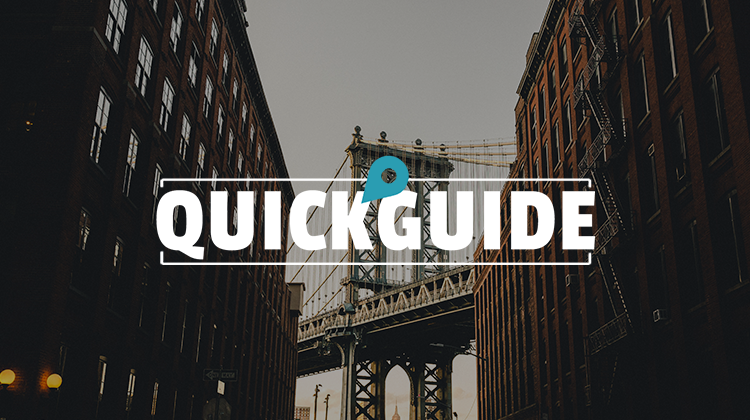 Affiliate Summit East returns to the New York Marriott Marquis and we've got your bases covered with our latest edition of 'Quick Guide'.
We'll be looking at an overview of the show itself, notable items you should add to your calendar and how you can meet the TrafficJunky team.
About Affiliate Summit East
Here's what the show organizers have to say about ASE:
During July 29-31, 2018, thousands of digital marketers will gather at the New York Marriott Marquis for the performance marketing industry's premier global event, Affiliate Summit East 2018 (#ASE18).

These high-level decision makers are comprised of online publishers, bloggers, media owners, traffic sources, advertisers, global brands, networks, technology firms, agencies, and other solution providers.
WHERE: New York Marriott Marquis – New York, NY
WHEN: Sunday July 29th to 31st
Everyone likes a good video don't they? Here's a little primer for your viewing pleasure:
Have a gander at the show's official website for the full 411. If not, keep it locked here we've got some good stuff below.
Notable Items on the Agenda
While you're free to build your own itinerary, here are a few notable items you'll want to add to your calendar.
Saturday July 28
12:00PM – 8:00PM – Check-In
Sunday July 29
7:30AM – 6:00PM – Check-In
9:00AM – 12:00PM – Meet Market Setup
12:00AM – 6:00PM – Meet Market Open
2:30PM – 3:30PM – The 7 Keys to Successful Affiliate Marketing
4:00PM – 5:00PM – Capturing Publisher Revenue with Diversified Ad Strategies
Monday July 30
7:30AM – 5:00PM – Check-In
10:00AM – 5:00PM – Exhibit Hall Open
10:00AM – 10:30AM – Affiliates — What Powers Their Growth?
10:45AM – 11:15AM – Copywriting That Converts
About the TrafficJunky Team Attending
Affiliate Summit East visitors will be able to talk traffic with Warren, Michael and Chrissy–who can also give you more information on AgeID.
You can find TrafficJunky and our good friends AdultForce at meet market tables 508 and 509.