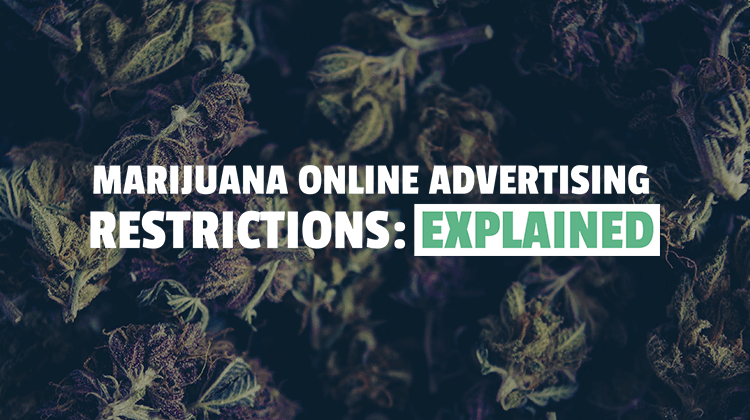 With more and more states legalizing marijuana, there's a growing need for online advertising. Here's a break down of advertising restrictions for marijuana products.
Marijuana Online Advertising Restrictions: Explained
For starters, you'll want to have a look at the states where there are no restrictions.
TrafficJunky advertisers can create Marijuana campaigns targeting the states below and do so worry-free.
Tap the image below for a closer look.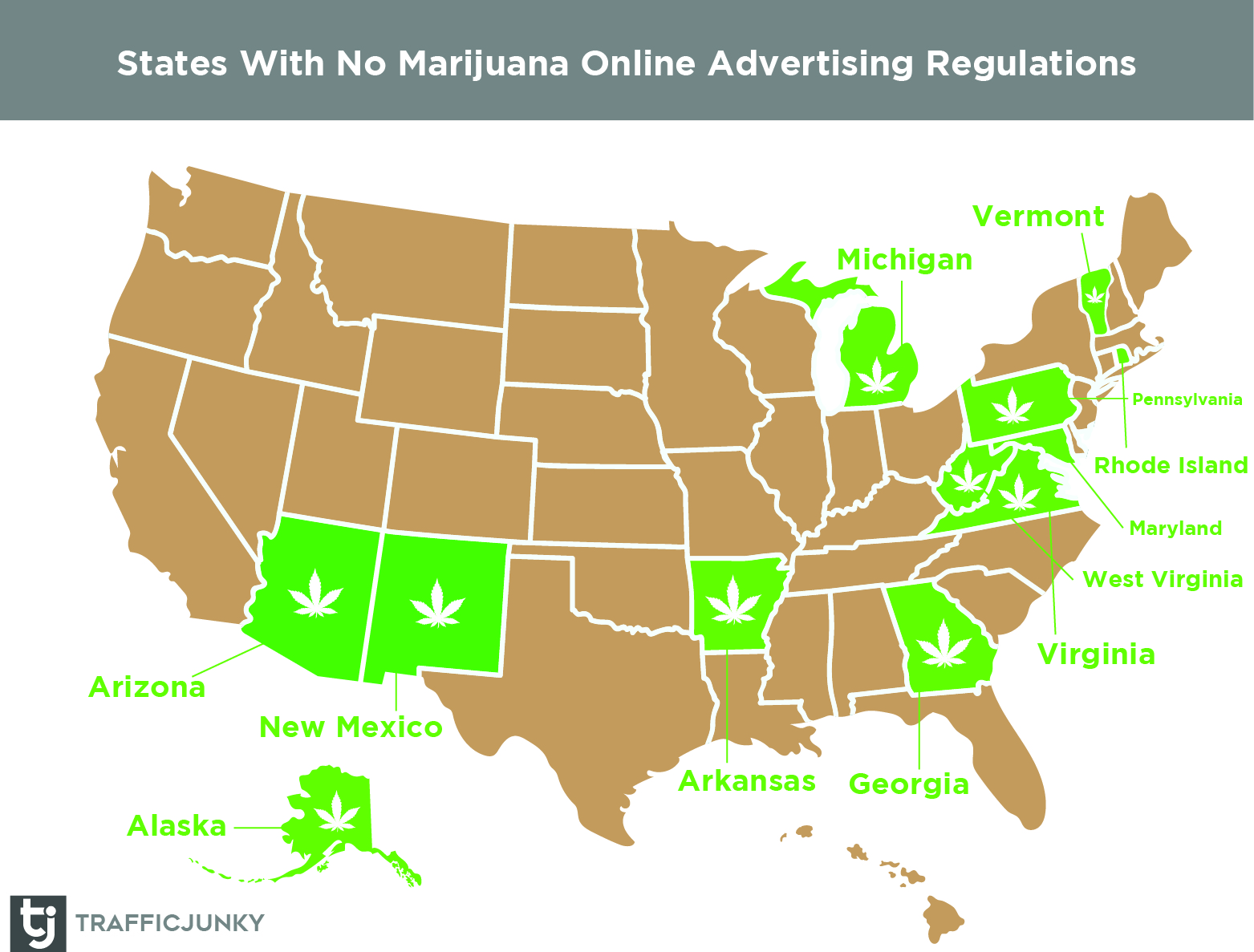 As you can see in the map above, there are a dozen states where there are no Marijuana online advertising restraints.
This allows you to be creative with your campaigns without tinkering with your message.
On the flip side, here are the states with restrictions.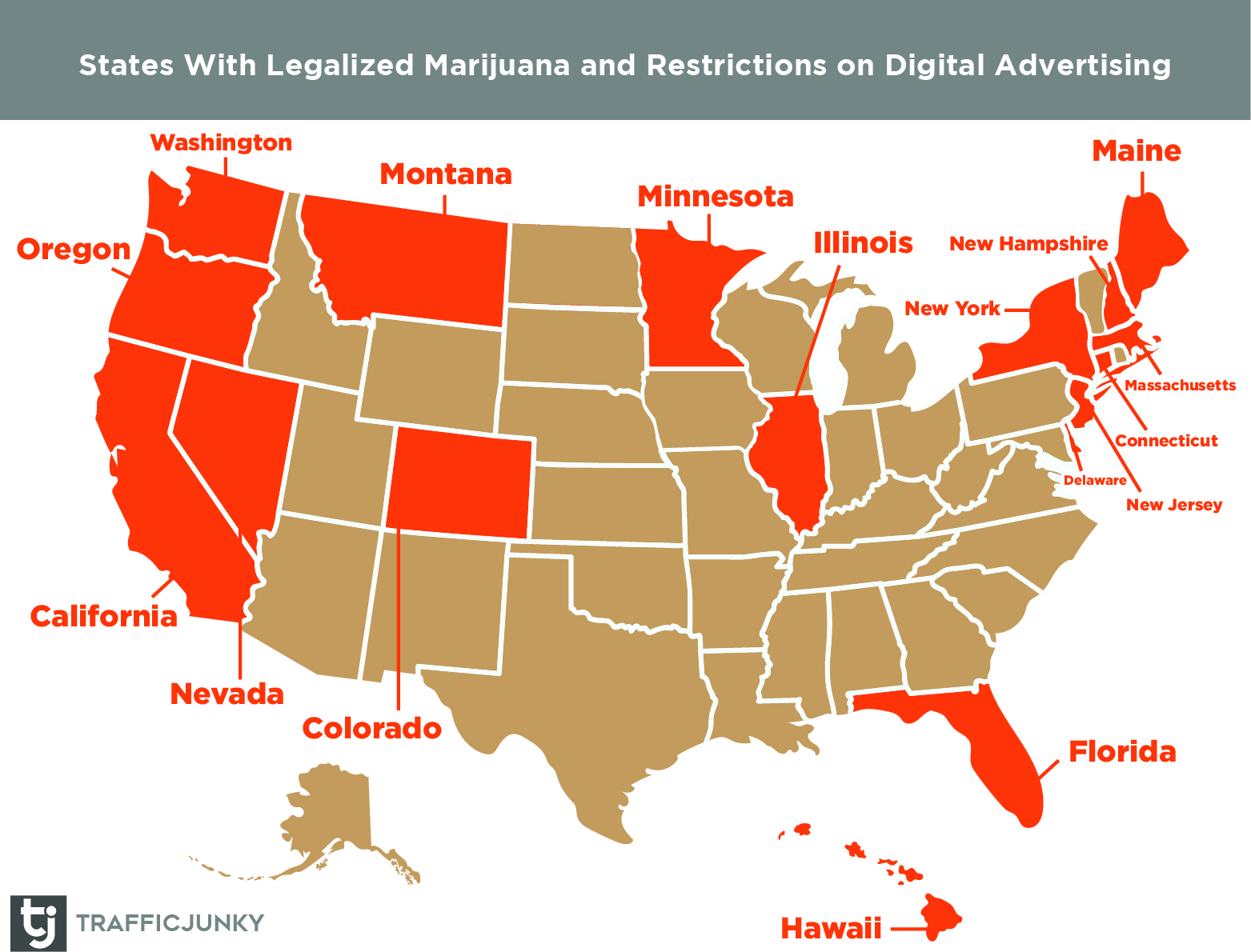 Right off the bat, you can see California, New York and Florida have their own sets of restrictions.
Have a look at the breakdown–with direct links to the laws themselves.
Alternatively, you can hit one of the states below and jump ahead.
[CA] – [NV] – [OR] – [WA] – [MO] – [CO] – [MN] – [IL] – [FL] – [MA] – [NY] – [NH] – [MASS] – [CONN] – [NJ] – [DEL] – [DC] – [HW]
California
Nevada
Oregon
Washington
Montana
Colorado
Minnesota
Illinois
Florida
Maine
New York
New Hampshire
Massachusetts
Connecticut
New Jersey
Delaware
District of Columbia
Hawaii 
Please see here for a comprehensive breakdown of the legalized states, both with and without restrictions.
Questions? Talk to our team!