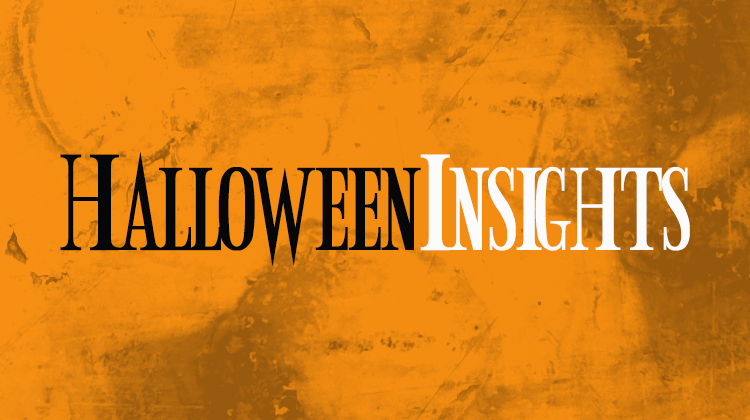 Halloween is just around the corner. For some it means dressing up as your favorite Overwatch character, for others it's an opportunity to make some extra bucks.
Halloween Insights
As they always do, Pornhub provided us with a comprehensive look at Halloween searches on their site last year.
You can see the full version of that PH Insights post here.
We've taken some of the highlights included in that research and crunched it into one infographic.
How can you use this, you ask? On our network, searches are related to keywords. You can target keywords when creating your TrafficJunky campaign.
Regardless if you have spooky offers, targeting "trick or treat" leading up to October 31st could provide you with an extra set of eyes.
As far as popular costume searches go, content featuring models dressed as Teachers or Nurses might help drive conversions.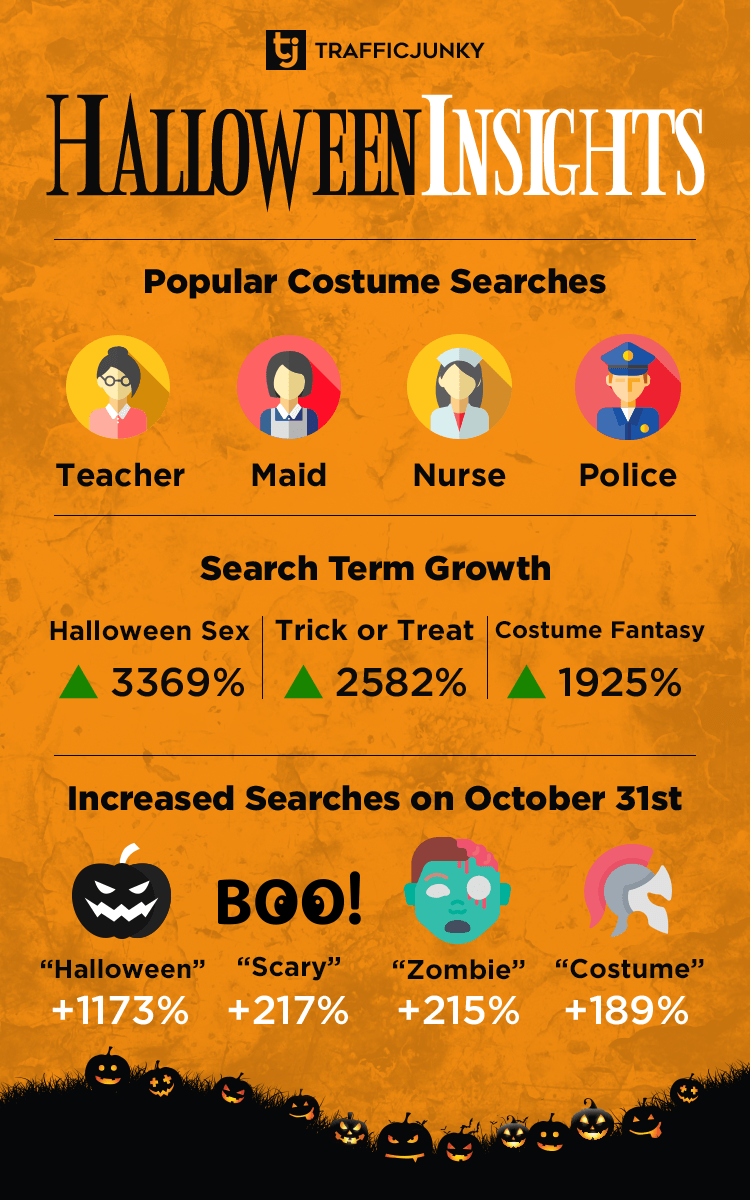 Don't be frightened, time to sign-up or create a campaign!