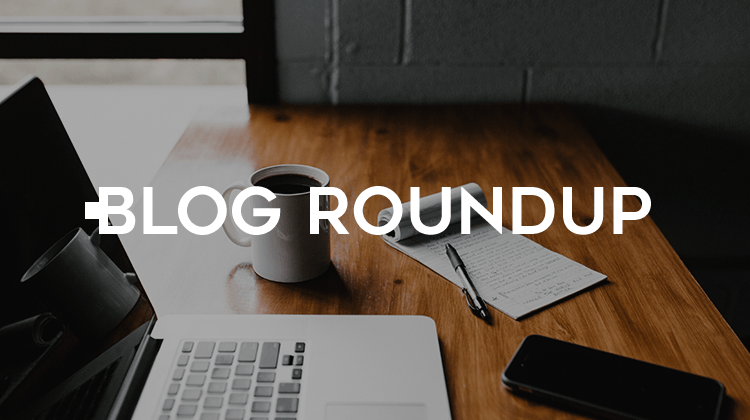 Welcome to Blog Roundup, our weekly curation of content you might have missed. This week we're covering how to beat procrastination and more.
Let's round it up! 
– You may not know this about us but we love Evernote. We've used it all over the world from Phoenix to Amsterdam.
It helps us stay on top of things whether we're traveling or sleep deprived because of a teething baby.
Having said that, the Evernote team's latest Medium post about rewiring your brain to beat procrastination is an easy share for us.
Especially considering this post is going live on Monday morning. Go ahead, get rid of your distractions and bite the frog.
– If you think API stands for American Pierogi Institute you are absolutely wrong.
It's actually short for automatic programming interface. TJ blog favorites Hubspot have a comprehensive guide to APIs in 300 words or less.
APIs allow for an application to extract information from a piece of software and use that information in their own application, or sometimes for data analysis.

In the plainest terms, an API is a blueprint that enables "your stuff" to talk to and work with "their stuff." Your stuff, in this case, is known as the "API endpoint."
– Twitter's latest cleanup removed well over 9 million users from their database. From the looks of it, that didn't affect their bottom line by any stretch of the imagination.
AdAge's Garrett Sloane is reporting that Twitter's ad sales were up 29 percent year over year following the release of their third-quarter results.
Revenue increased the most in the U.S. with 32 percent year over year.
– Lastly, in case you were living under a rock last week, Canada became the second country to legalize marijuana.
Seems like Canadians didn't stop searching for Mary Jane even after their trip to the local dispensaries.
Pornhub has once again blessed us with impressive insights on Cannabis-related searches.
Peep the stats below:
That's it for us this week. Think your content should be featured? Comment below.