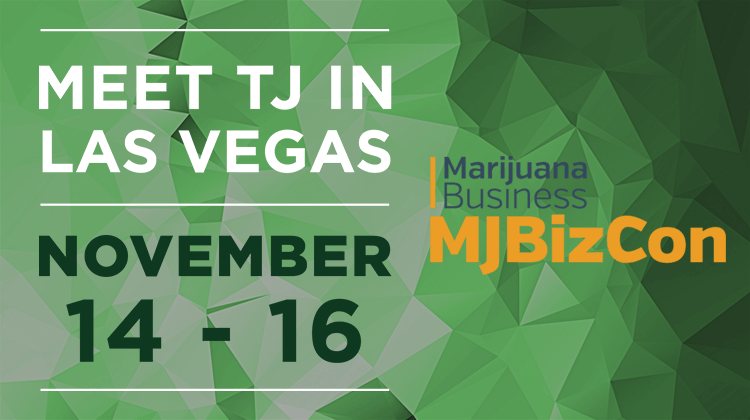 Following a pair of shows in Washington State, we're headed back to the west coast this month in honor of MJBizCon in Las Vegas.
About MJBizCon
MJBizDaily's flagship event, MJBizCon, is the preeminent conference to drive business deals and forge valuable connections with cannabis professionals in business today. Don't miss the largest cannabis conference in the world, where business ideas become business deals.
Have a look at the conference's official website for more info.
WHEN: November 14 to 16, 2018
WHERE: Las Vegas Convention Center
Above all,  you can meet our TrafficJunky representatives Eric Axler and Warren Knight by setting up a meeting.
Here are three ways you can do that:
See you in Vegas!