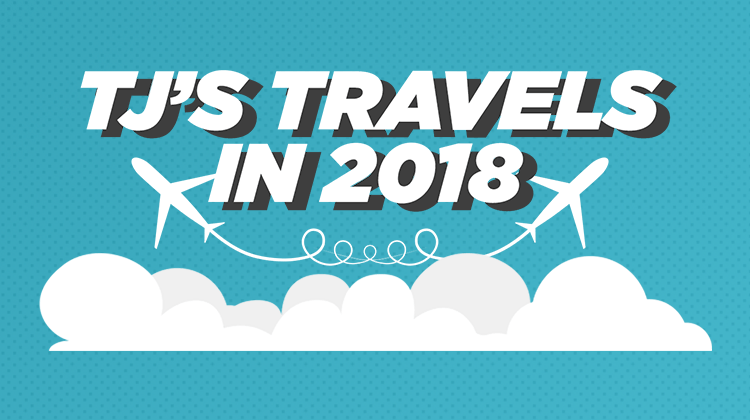 It's been one helluva year for our team. We've gone from Las Vegas to Bangkok and everywhere in between so we decided to break that down into numbers.
TJ's Travels in 2018
While we knew we'd traveled all over the world this year–as we always do. It's when we crunched everything that we truly realized how much travelling we actually did.
That being said, there's no excuse for you to not have met our team in 2018. And if you haven't, make sure you stay tuned to our blog and social media pages so you never miss a beat.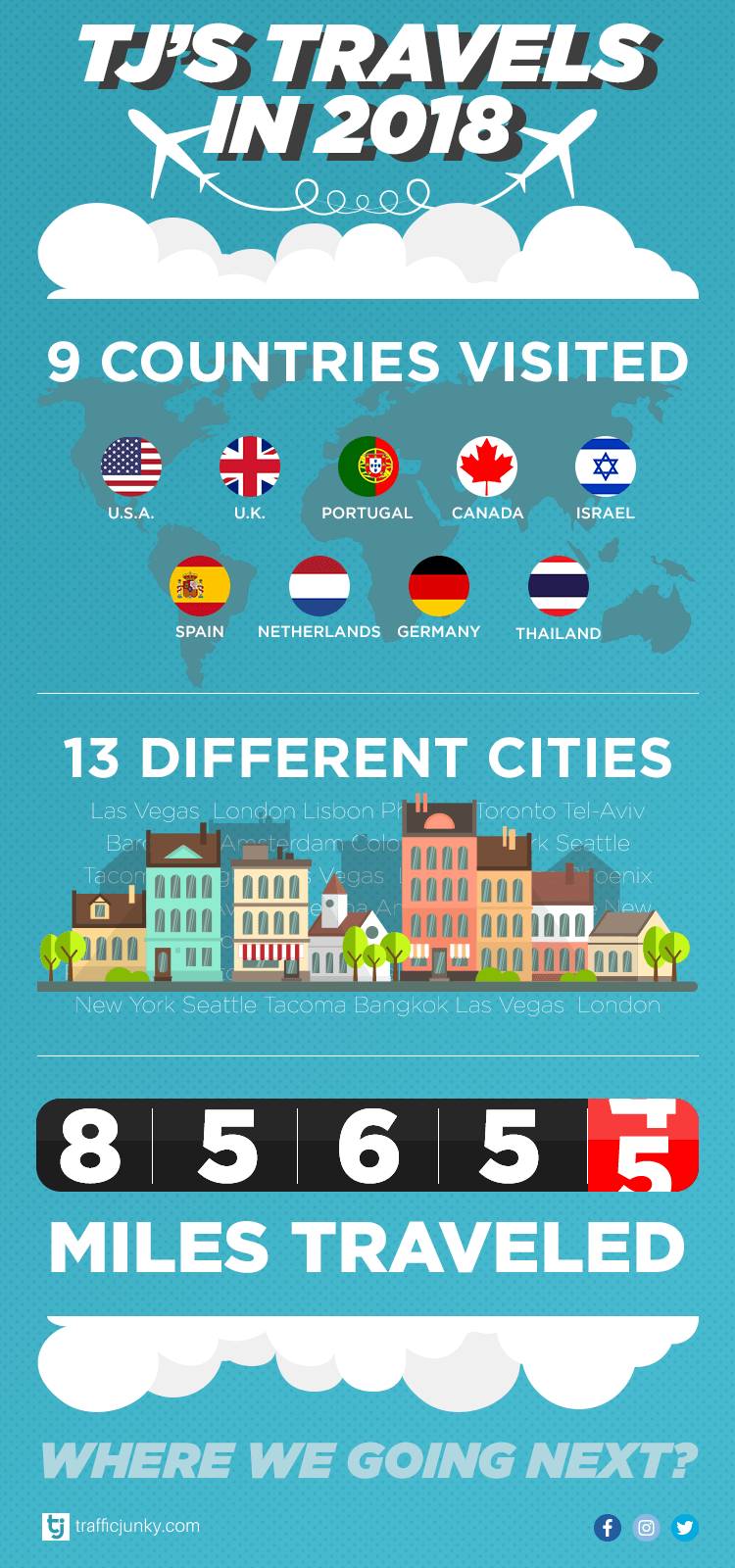 You'll want to bookmark this page to find out where we'll be headed next. See you at Affiliate Summit West.