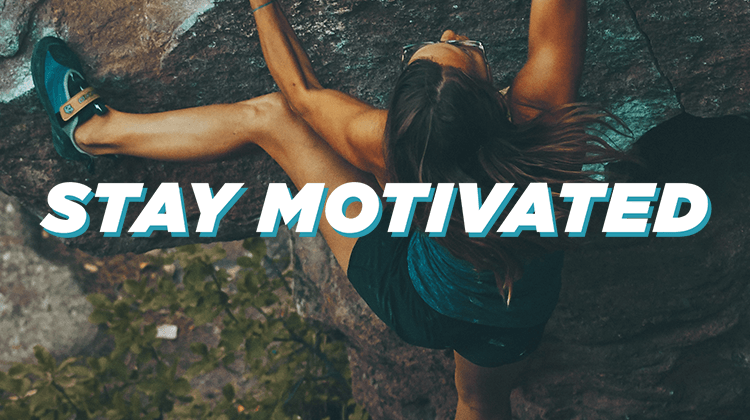 It's the second week of January and you've either given up on your resolutions or are flirting with the idea. We got you, here's our list of social media accounts you need to follow to stay motivated in 2019.
While this isn't a definitive list, these accounts will get you where you need to be in no time.
Most of these individuals do incredible things themselves and it's all about leading by example, isn't it?
Dwayne 'The Rock' Johnson
With a jaw-dropping 128 million followers and counting, The Rock has one of the biggest social followings in the world. From professional wrestling to acting to producing a myriad of shows.
If Rocky's sheer willpower doesn't motivate you, we don't know what will. Perhaps it's that wrestling work ethic or that incredibly charming demeanor.
Make sure you follow his Instagram, especially if you have health and fitness resolutions. Nothing like watching him clang and bang in his iron kingdom to help you get motivated.
View this post on Instagram
GaryVee
We're well aware that VaynerMedia CEO Gary Vaynerchuk's rethoric isn't exactly suited for everyone. That's okay, to each their own.
That being said, GaryVee does exactly what needs to be done to ruffle your feathers. For his followers, Vaynerchuk's unapologetic nature is exactly what draws them to the lifelong New York Jets fan.
For others, his speak it into existence goal of one day owning the aforementioned Jets football team is motivation alone to chase their dreams.
Gary pushes you to turn off Netflix, get up off the couch and start auditing every single aspect of your life. He's content driven, so if you're not interested in Instagram you can follow him on Twitter or listen to his podcast.
View this post on Instagram
Mindset of Greatness
Yeah, yeah we know. You're not going to let some fancy Instagram quote page tell you how to live.
Look, we wouldn't recommend it if we didn't think it might serve you a purpose. And that's exactly what Mindset of Greatness does. Hey, 1.2 million followers can't be wrong, can they?
If you're like us, sometimes reading one sentence can shape up the rest of your day. That's the type of mindset you want. One sentence to change your world.
Shameless plug, we have our own Monday morning quotes as well! Hit the follow button while you're there, will ya?
View this post on Instagram
Mark Wahlberg
This one's for all you wannabee early risers out there. With his absolutely legendary daily schedule and workout regimen, Mark Wahlberg makes this list ten times out of ten.
Similar to The Rock, Wahlberg hustles. He's always filming something, producing something or throwing weights around his gym.
If you need that extra motivation to get up early and hit the treadmill, look no further than Marky Mark's Instragram page. Let him inspire you to be better.
View this post on Instagram
Will Smith
Our last one has been a a massive influence on artists, actors and creators for the past 30 years. From his time as The Fresh Prince of Bel-Air to his most recent role as a socially conscious father, Smith makes us laugh, he makes us reflect and most importantly he motivates us.
Give his account a follow if you're in the market for the occasional pump up speech that will help you become a better you.
View this post on Instagram
That's it for our list, what are some the accounts you follow to stay motivated? Comment below.