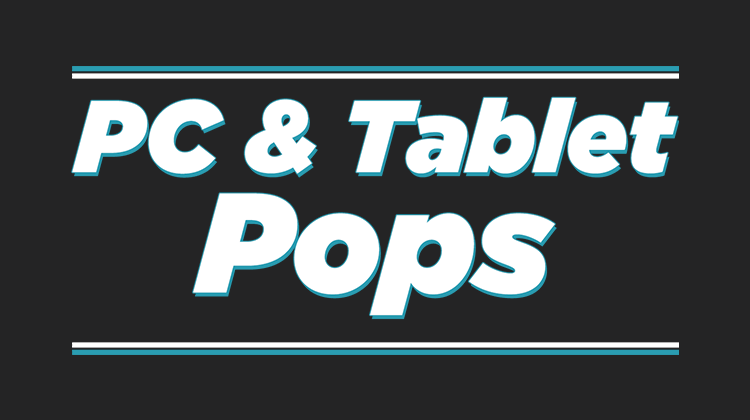 Guess what? Even more opportunities to get your brand out there. We've got great news regarding PC & Tablet pops.
PC & Tablet Pops
As of April 1st, TrafficJunky will be switching PC and Tablet pop-under providers.
This means more real estate for you and your offers that we'll gladly help you set up.
Do not miss out on the opportunity and get in touch directly with Melissa and Hannah to book your campaigns!