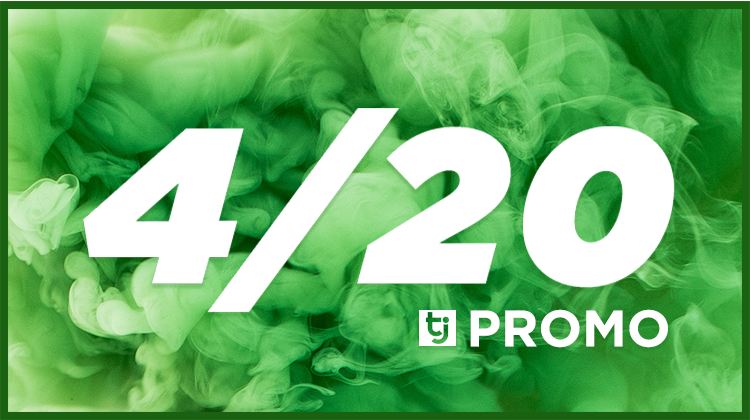 Well, we've be preparing you for three weeks and hopefully you listened. The greenest time of the year is upon us.
4/20 Promo
In honor of weed week, TrafficJunky is offering those of you in the cannabis space who are creating new campaigns a $210 match bonus.
You add $210 to your account and we'll match with $210 of our own.
That's right kids for a total of $420! Yes, we're cheeky like that.
Act fast, this offer is solely available on Thursday April 18th and Friday April 19th. Get in contact with your designated account manager on those days in order to redeem your bonus.