TrafficJunky's advertising platform creates successful advertising collaboration between Russian bank Tochka and Pornhub.
Tochka Advertises on Pornhub
As reported by VC.RU, Russian online bank service Tochka lauched an advertising campaign on Pornhub last Saturday, May 18th.
VC reached out to Tochka's marketing team for comments on why they chose Pornhub:
"We have long wanted to check out the adult traffic, since the audience is relevant to us, the cost is relatively small, and there is high involvement on the site. We know the site and the content well, such a story could only happen to them" [sic]
Tochka is already seeing a multitude of conversions from their campaign which generated close to 20 million impressions and just over 15,000 clicks. Here's one of the creatives taken from a live session on Pornhub mobile: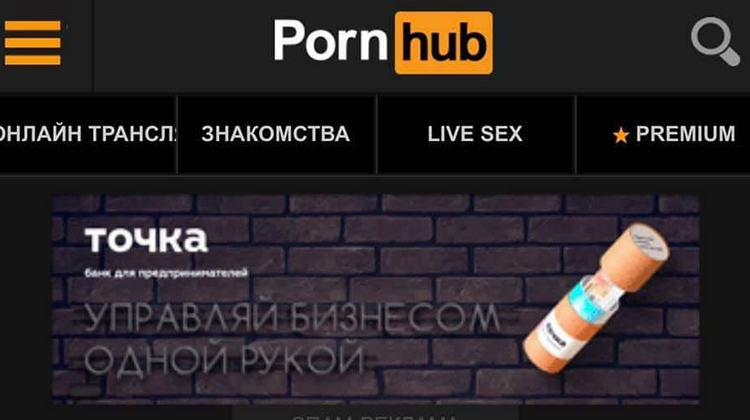 Interested in doing something with your brand? For Russian-speaking inquiries you can reach out to our advertising specialist, Sasha.
Want to explore the platform first? Sign up HERE.