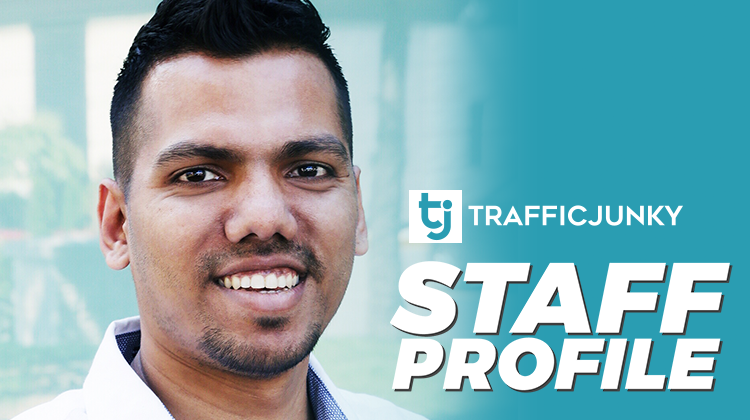 Following the interview with TJ's LATAM Regional Director Paula, we would like you to get to know more about our APAC Market Development Director Shernell!
Shernell is in charge of Asia-Pacific area when it comes to TJ business development. If you would like to reach out, he is always available:
Skype: shernell_2;
Email address: Shernell.Concessio@mindgeek.com.
Based on our chat with Shernell, we collected some fun facts about him and helpful suggestions on using TrafficJunky, AKA how to effectively use our CPM model:
1. How long have you been with TrafficJunky?
2 months.
2. Where are you from?
India's Financial Capital, Mumbai.
3. If there were one thing that you would like to tell us about yourself, what would it be?
Passionate/Entrepreneur/Coffee Addict/Decent Cook/Playing Soccer is Life/Definitely not Patient.
4. What do you like about doing market development?
Onboarding & having happy clients.
5. What motivates you in your day-to-day life?
The desire to succeed.
6. What is the best thing of working with TJ?
Great colleagues, even better Management.
7. What is a typical day at work for you?
Start with a cup of coffee, and then hustle & educate to onboard clients.
8. Some suggestions on creating marketing campaigns using TrafficJunky?
I would recommend using more colorful banners with the content.
9. What would you consider as a success regarding an ad campaign?
Advertisers need to define the definite goals they seek to achieve, and the products they are looking to promote need to have a clear call to action. Finally, make a clear and simple display ad which solves the problem for the customer.
10. What do you do to help customers to achieve successes?
Understanding their product first;
Give best the product to solve the requirement second;
Finally Monitor & Optimize Campaign.