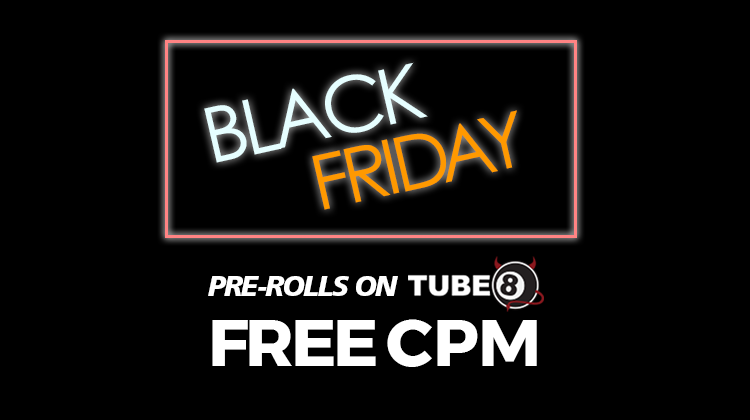 Exciting news: TrafficJunky Black Friday deals are back again!!
TrafficJunky 2019 Black Friday Promo
As usual, TJ wants to celebrate with you this special time of the year.
What
For the first time ever, TJ will be offering Tube8 Pre-rolls FOR FREE!
When
The exclusive deal will only last 4 days from Friday, November 29th to Sunday, December 1st.
Set-up deadline is Black Friday, November 29th.
How
First come, first serve.
To seize this great deal, simply contact our rep as early as you can via prerolls@trafficjunky.com. If you are new to TJ, make sure to get yourself an account first!
In the meantime, don't forget that you can always get support from our team 24/7, all year round!