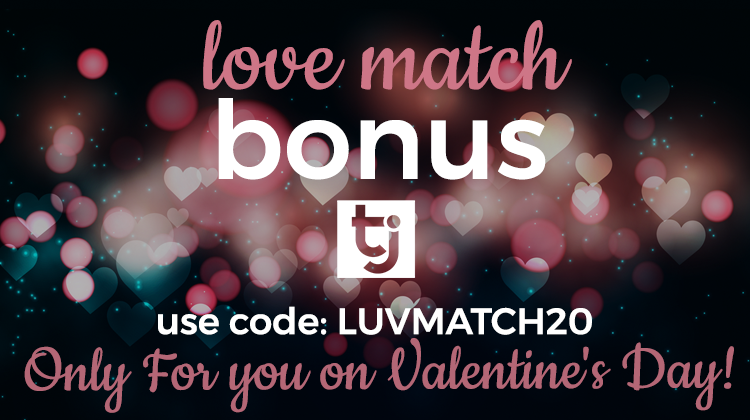 The sweet smell of love is getting stronger in the air, while TJ is ready to DOUBLE IT UP.
With TJ's V-day promo, you will be able to double your deposit, up to $214. Don't miss the chance to take advantage of this great deal – as you know, the urge to shop also rises among your audience.
TJ's Love Match Bonus
TrafficJunky's Love Match Bonus will be effective on Valentine's Day, February 14th, 2020 EST.
We would like to reward our advertisers a match bonus of up to $214 for deposits made on the day, with code LUVMATCH20.
Here's how you can redeem your match bonus code:
Log in to your TrafficJunky account, and you will be able to click on the little green text "+Add Funds" at the top right-hand corner of your screen
Select PayPal or Credit Card as a method of payment and click Add Funds button below
Enter your billing and card information
After filling in the amount you would like to add, enter your match bonus code (LUVMATCH20)
Just like that, your amount deposited will be matched up to $214. More questions? Talk to your rep today and they will be more than happy to assist you.
Now, you've got funds in your account for some new ad campaigns!
Act fast! Remember, the promotion only lasts for one day!