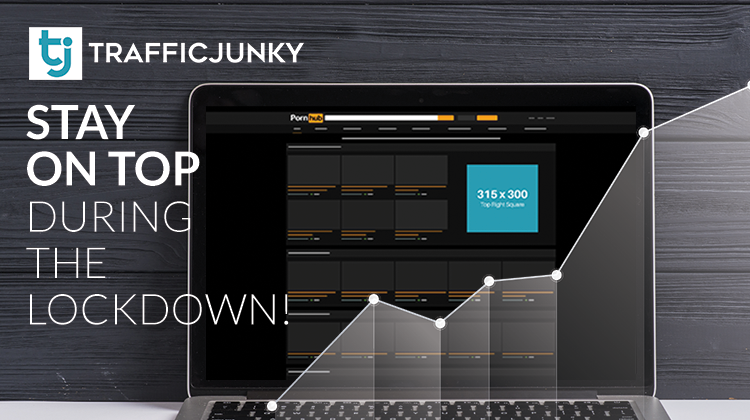 Online advertising is knowing an unprecedented increase in demand and traffic. This is no surprise as the world is self-quarantining to help fight the spread of the virus. Due to these circumstances, to advertise online in your business' salvation. While advertising is working better for certain verticals, many businesses are heavily investing in it as it is the most effective way to save their establishments.
Online Advertisement: Digital Opportunities for Every Business
As everyone is staying home to help flatten the curve, the way we do business is changing. According to the last traffic trends, Pornhub is witnessing unparalleled traffic. But traffic is not the only thing Pornhub is bearing witness to. The adult entertainment giant is witnessing impressive publicity for their efforts trying to help fight the pandemic. Mashable, CNBC, and Adweek all praised Pornhub on their good deeds. You can read more about it on their websites.
Pornhub is recording over 170 million daily visits a day and this number is increasing, as you are reading the following lines. This means that if you are running ads on Pornhub, anyone is a potential customer for your business. A potential customer that can buy your product and increase your brand awareness, lead generation, and ROI.
Pornhub's success can be yours, too, to share. Pornhub runs different types of ads on their platform and one of them can be yours. If most of your clients that you are targeting are visiting Pornhub, why isn't your business running ads on it?
If you are wondering how to advertise your business on Pornhub, the answer is TrafficJunky.
Advertise on Pornhub with TrafficJunky
TrafficJunky owns the Pornhub traffic inventory and directly manages the adult entertainment website's traffic. This means that we are the only ones who have first-handed traffic of Pornhub.
TrafficJunky is recording an enormous amount of traffic on its ad network and the numbers, as expected, are increasing as people continue to stay in. With Pornhub receiving 130 million average visits a day and TrafficJunky serving 3.9 billion ad impressions, it's now your opportunity to advertise on the world's top adult sites. That is to say, this is your opportunity to stay on top during the lockdown.
The new lifestyle people are adapting is reflecting in their way of using the internet. If we follow the traffic and analyze it, we notice that some verticals are converting better than others, and they are the following:
Gaming that is online gaming in its different forms
Webcams
Dating i.e. online dating website
Gambling
These industries are doing particularly well during the pandemic and a lot of businesses operating in these industries are heavily investing in advertising and driving their traffic and conversions, accordingly.
The reason why these industries are doing well is that they are under the general category of Online Entertainment. It's important to keep in mind that each industry converts better with certain ad formats. For example, popunders tend to drive better conversions for gambling. For more information, you can always reach out to us.
As more positive words are being said about the adult sites and their honorable efforts to help fight the pandemic, more businesses are advertising their products and services on the adult giants.
What is next?
So, what are the next steps for you to start advertising on Pornhub? It's quite simple.
You have two easy options. The first one is sending an email to our sales team, and the second option is to create your account and set up your campaign. To get started, follow this article and you will be on your way to success with advertising on Pornhub with TrafficJunky.
For your information,  you can always ask for help from your Account Manager, or our 24/7 Customer Support team.
Happy Advertising!