In less than a week, we are celebrating a very special day of the year, 4/20, AKA Weed Day. To make this day special for our TrafficJunky advertisers, we're giving out good stuff.
Cannabis Campaigns on TrafficJunky
As you know,we have made Cannabis offers available on TrafficJunky platform for a while.
In the campaign creation flow, you will be able to create your own cannabis campaign: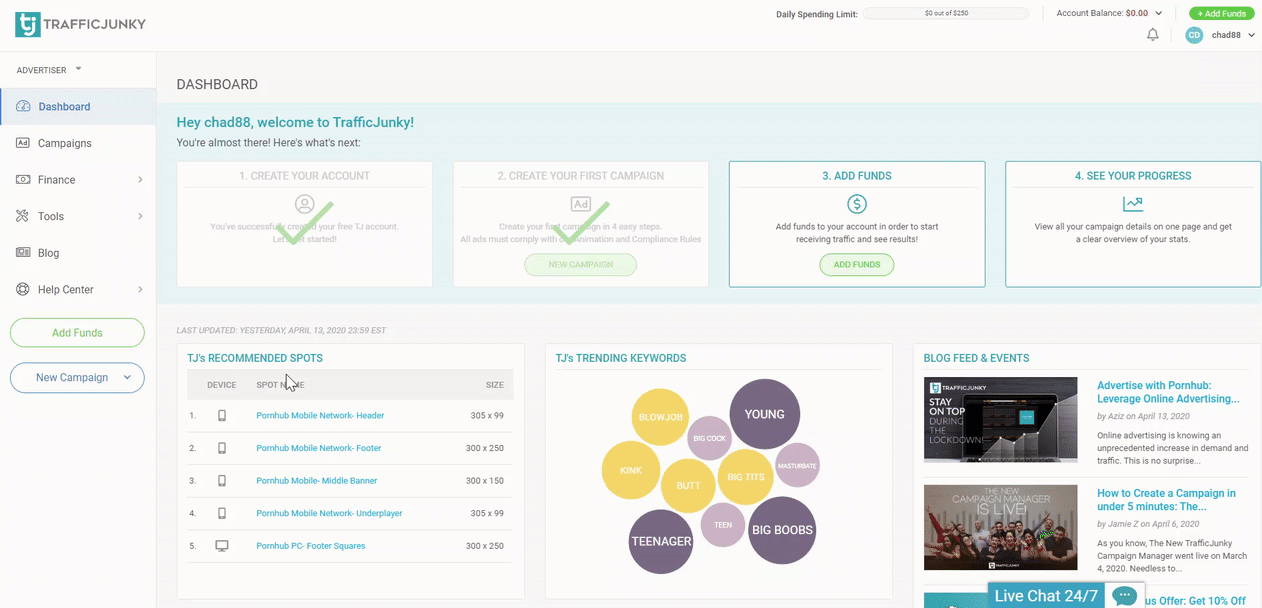 For more tips on how to create campaigns, don't forget to check out our latest tutorial.
4/20 Promo: High Everyone
We would like to continue this tradition of rewarding our cannabis advertisers. And this year, we made it bigger than ever.
Here is how you get this great deal:
1. If you don't have a TrafficJunky account yet, simply sign up here.
2.Deposit $2000 to your account between April 17 – 20, 2020.
3. Contact your Account Manager or our Sales team: sales@trafficjunky.com.
4. Receive $420 bonus funds.
5. Enjoy the Pot Luck time!