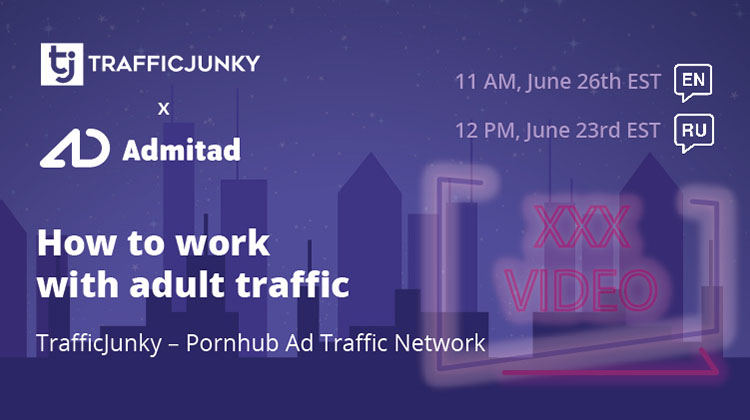 We are excited to announce that TrafficJunky will appear as guest speaker in Admitad's lastest webinar session!
At 11 AM on June 26th, Friday (EST), we will wait for your participation!
Admitad is an affiliate network that provides bloggers and internet users with the opportunity to earn online and monetize their traffic by promoting famous brands. The company brings together thousands of brands and hundreds of thousands of publishers around the globe. Admitad provides advanced tools and makes sure that cooperation is beneficial for all parties.
You will learn:
Introduction of adult traffic and Trafficjunky as Pornhub ad network
Top performing verticals on TrafficJunky
Useful data trend during pandemic time
Audience demographics
Information on the different devices & ad formats
Our compliance rules – how to prevent your ads from being rejected
Your takeaway
Get the best practices of utilizing TrafficJunky as a traffic source, and make the most of it!
Participating the webinar
English Language Session
Date & Time: 11 AM, June 26th, 2020 (EST)
Speaker: Stuart Schnaier, TrafficJunky Account Manager
Russian Language Session
Date & Time: 12 PM, June 23th, 2020 (EST)
Speaker: Alexandra Mikhaylova, TrafficJunky Market Development
For any questions, feel free to reach out at any time!