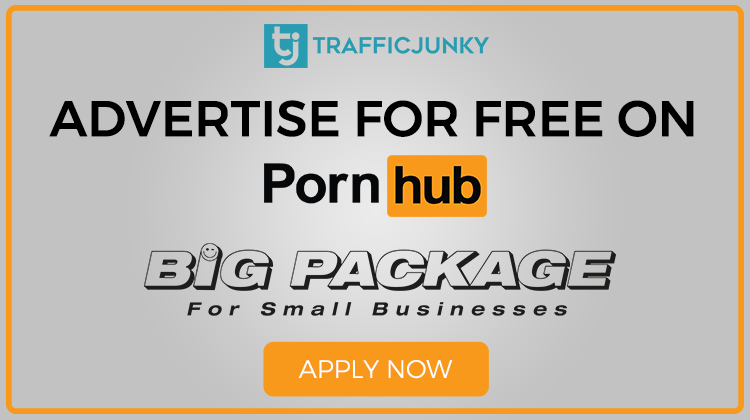 Pornhub launches the "Big Package" to support the recovery of small businesses across the world. The leading adult entertainment platform will award one billion ad impressions in total to 100 small businesses through this contest. They are offering $300,000 worth of ads to small businesses for free. TrafficJunky, the exclusive ad platform of the Pornhub network, will provide the advertising space on the Pornhub website to help small businesses that were impacted by the financial strain of the pandemic.
Customers of almost every business had remained indoors during lockdown to stay safe from the coronavirus spread. Business activities have slowed down across the world during the global economic crisis. Small businesses have been affected the most during the COVID 19 pandemic, compared to medium and large enterprises that had the infrastructure and capital to shift business online. Financial strain due to lower revenue and lower cash flow has led many businesses to shut down.
Entrepreneurs are facing many challenges and obstacles to keep their companies running. Now that the lockdown restrictions have eased in some parts of the world, small businesses need marketing support to get their brand in front of target audiences to get business back on its feet. Many entrepreneurs will need to mobilize immediately, identify new opportunities in the new normal to stabilize and strategize accordingly to emerge out of this crisis stronger.
How to apply for the BIG PACKAGE?
1. Go to pornhubpackage.com to apply
2. Write some basic information about your business
3. Add some information about your product or service you want to promote
It's that simple!
Any company that has fewer than 100 employees can apply to the contest until Aug. 14. If you're selected, Pornhub will place your ads on their website. Advertise your brand in front of millions! Leverage free online advertising. The goal of this initiative is to help companies to succeed in the coming days.
Read more on online advertising and digital opportunities for every business here.
Vice President of Pornhub, Corey Price told The New York Post, "Many of the businesses this contest will appeal to have never considered marketing themselves with Pornhub before, and we are hoping that this campaign will help them consider us in a new light given our reach and appeal to mass audiences."
Pornhub reaches 130 million average daily visitors. TrafficJunky serves 3.9 billion ad impressions daily.
There are endless opportunities for your advertisement to help your business. Do you want to increase your website traffic or foot traffic at your store? Is your goal to increase brand awareness, increase lead generation, and conversions? Or do you want to reach your audience at the right moment at the right time? Well, TrafficJunky's ad platform can help you with all of that!
Any business can sign up on TrafficJunky to advertise their brand.
If you are a small business, what are you waiting for? Apply to the contest now!