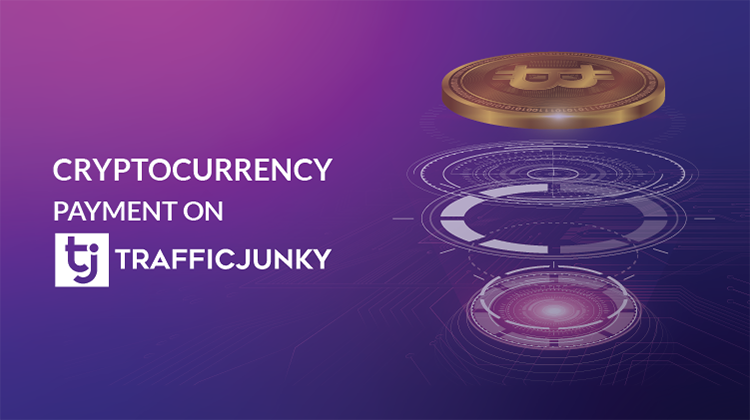 Are you facing any challenges with cross-border payments? Cross-border payments can be slow, costly, and less transparent than domestic payments. Virtual and digital currencies are increasing in demand around the world. One popular virtual currency that is growing in trend is Cryptocurrency.
What is Cryptocurrency?
Cryptocurrency is a virtual or digital currency that gets used to make online and offline purchases. It can be mined using a PC or purchased online and stored in the 'Coin Wallet.' When users make a purchase, they need to enter an alpha-numeric code to transfer the funds, making it safe and secure. 
Making Cryptocurrency Payments with TrafficJunky
To get started with cryptocurrency payments from your TrafficJunky account, you will have to contact our Support Team to activate the payment option.
To verify your identity, our team would require a government-issued photo ID; it can be your driver's license, passport, or permanent resident card. Please note: Photo must be taken on a tabletop, also you must take a photo-selfie holding the card. 
After that, you sit back and relax! The Support Team will notify you via email once the review process has been completed.
How to Add Funds to Your Account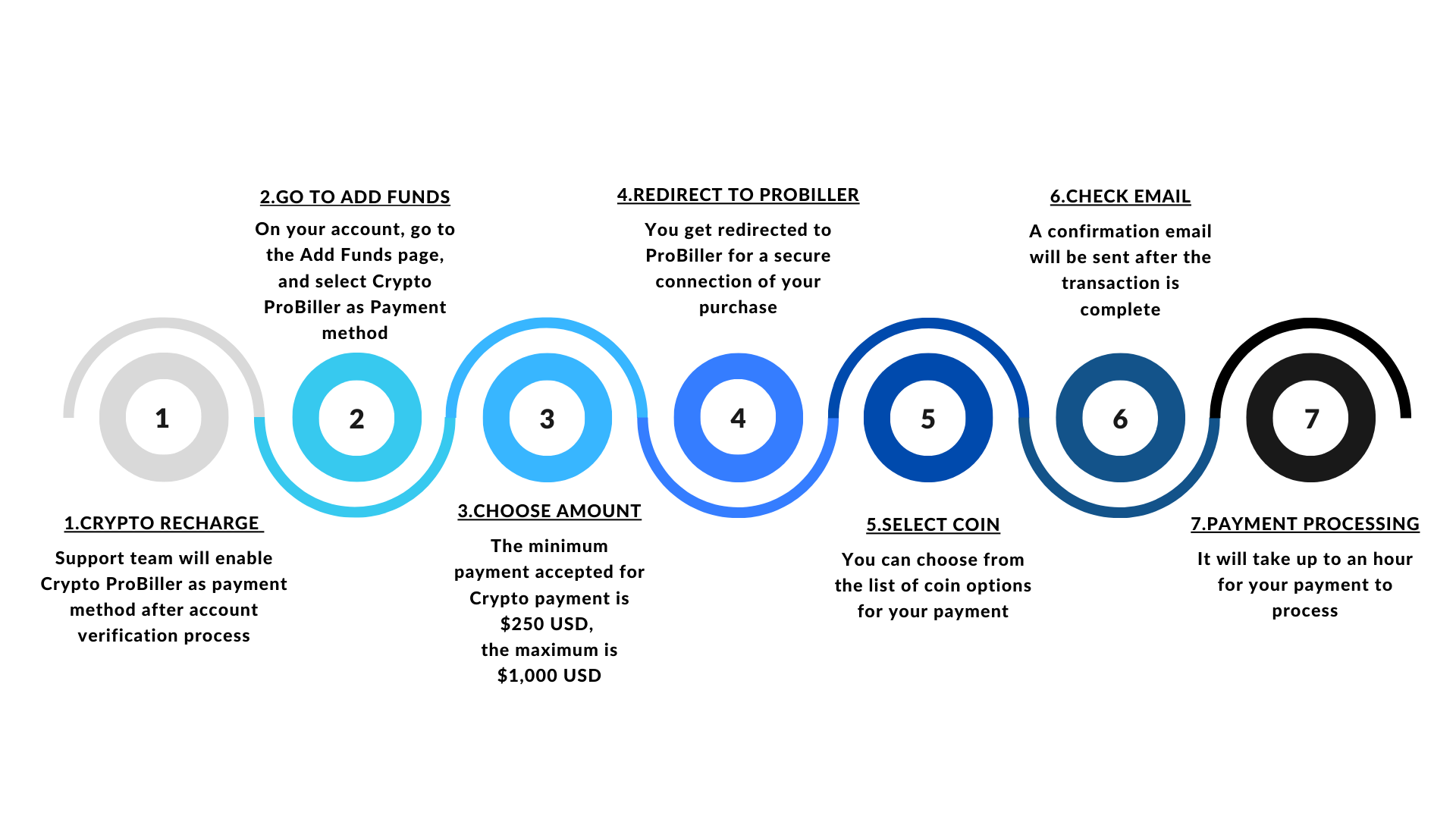 1)  Once the verification process is completed, you'll notice that your account's ProBiller payment method has been enabled.
2)  On your account, go to the Add Funds page and select ProBiller.
3)  Choose the amount you want to recharge. The minimum payment accepted for crypto payment is USD 250, the maximum is USD 1,000.
4)  When you click 'Load Your Account,' you will get redirected to ProBiller for secure connection of your purchase.
5)  From the list of options, select your coin option for your payment, and Recharge.
6)  A confirmation email will be sent after the transaction is complete.
7)  Payment processing might take up to an hour. Once the transaction is complete, the funds will automatically be added to your account.
Why You Should Be Using Crypto for Your Payments
User expectations have risen as users and businesses want more convenient and faster payment methods. Cryptocurrencies have gained popularity due to several factors: convenience, privacy, security, focus on anonymity, and lower transaction fees are driving factors of the growing trend. Cross-border payments can be offered at improved speed, transparency, and cost. 
If you want to make payments with Crypto for your campaigns on TrafficJunky, contact the Support Team.