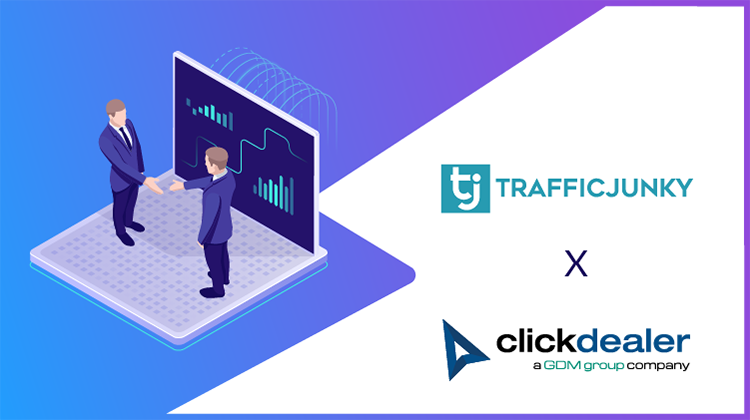 ClickDealer provides performance marketing solutions for publishers, advertisers, and agencies worldwide. They have been in the performance marketing industry since 2012, working with 2000 advertisers across 12 different verticals such as Dating, E-Commerce, Health, and more.
They bring the best exclusive offers, profitable verticals, and the right expertise to take your business to another level. ClickDealer empowers leading advertisers with the industry's top publishers. Their partners are leaders in Lead Generation, E-Commerce, Mobile Subscriptions, and Dating.
The company is based in the Netherlands but operates globally with a presence in Europe, Asia, and North America. Many industry publications recognize them and consider them leaders in their industry. They are consistently featured in mThink Blue Book yearly ratings; now they are in the TOP 5! In 2020, they won Affbank Awards in mobile and e-commerce categories. They are at the top of Business of Apps ratings, as well.
They are known for providing world-class online solutions for business growth thanks to their bleeding-edge technology, an in-house platform, which, in turn, helped the company set the bar high in the industry of performance marketing. ClickDealer joined the SmartLink market in 2019 and now has a fully automotive funnel to monetize dating traffic. SmartLink provides offers from direct advertisers, unique real-time funnel optimization (auto and manual), freshly updated and internally tested creatives, individual payouts/deals.
Additionally, they work on making their services and platform tailored to the affiliates' needs. With such efforts, ClickDealer built itself a reputation of staying ahead of the competition in terms of exclusives and the highest payouts. They have genuinely differentiated themselves from other competitors thanks to their efficiency in eliminating any noise or obstacles for their partners, hence offering an unparalleled experience. With that in mind, their constant updates and innovations allowed them to acquire a reputation for performance excellence and to provide top-quality service.
ClickDealer serves 40 billion ad impressions monthly and offers more than 13,800 direct offers and exclusives. They are recording 5M+ conversions monthly and operating in 180 geo-locations. They have 24/7/365 experienced customer support ensuring your satisfaction with their services and help you achieve your goals.
Besides, ClickDealer offers more than 3,000 mobile offers directly from advertisers. They allow you to benefit from exceptionally focused traffic throughout any Media channel, across any geo in any niche. Adding to their mix is multiple payment solutions, including wire, Tipalty, Paxum, WebMoney, Capitalist, etc., and flexible payment terms.
ClickDealer also offers private parties, contests, bonus programs, workshops, cases, and a loyalty program to enhance their partners' experience.
Join the network today, and take your business to a whole new level!