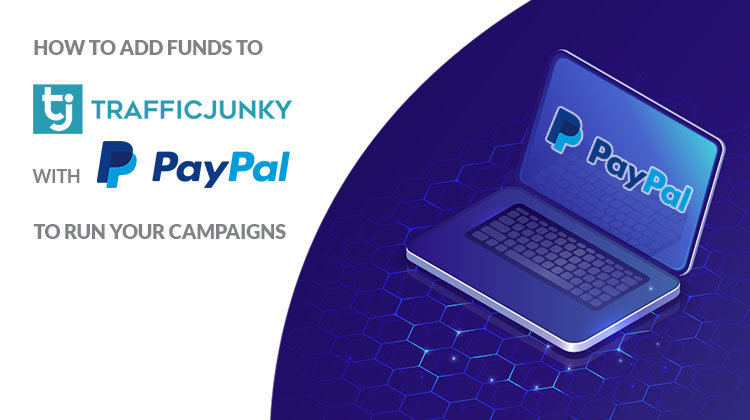 PayPal is one of the world's most popular and well-known online payment providers. It's also a popular payment method of adding funds to TrafficJunky for running campaigns. Securely link your credit cards, debit cards, or bank accounts to your PayPal account and skip entering all the information every time during the account load process.
Types of PayPal accounts
Personal: Recommended for individuals. It's for non-businesses who wish to get paid online and make online payments.
Business: Recommended for merchants who operate under a company or group name. It offers additional features.
Please note that we only accept payments made from Business accounts. 
Before getting started with PayPal payments on TrafficJunky, make sure to set up your Business account correctly, and verify your account on PayPal. Payments will fail if your account hasn't been verified on PayPal before adding funds to TrafficJunky.
Signing up for a PayPal Business account is simple! Learn how to sign up for free with this video.
How to Register PayPal email with TrafficJunky
After the PayPal verification process, you can follow the steps to register your PayPal email with TrafficJunky.
1) Log in to your TrafficJunky account and go to the Add Funds page.
2) Select PayPal from the Payment Method options.
3) Scroll down and Add New Email in the PayPal Email section.
4) Provide the email address of your PayPal Business account. TrafficJunky will send you an Account Authorization Request to your PayPal email.
5) Check your inbox and Confirm Email. You will be redirected to the TrafficJunky Add Funds page again.
You have the option to register multiple email addresses and save them on your profile for faster checkouts for the future.
Making Payments with PayPal on TrafficJunky
Have you registered your account? Great! Follow these steps to add funds to your account: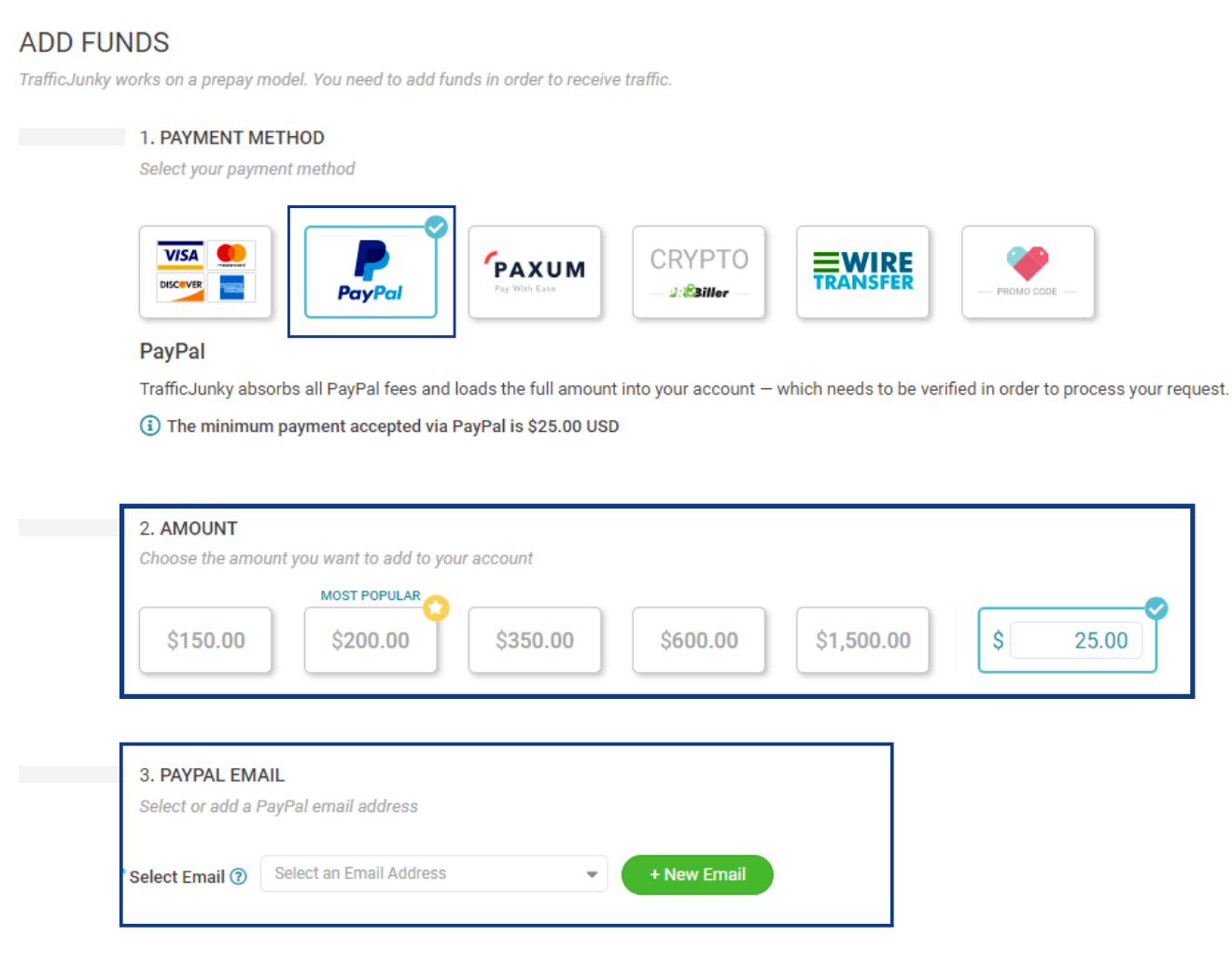 1) Log in to your TrafficJunky account and go to the Add Funds page.
2) Select PayPal from the Payment Method options.
3) Choose the amount you want to recharge. The minimum payment accepted via PayPal is $25 USD
4) Select the email address associated to your PayPal account from the drop-down list. (Please note: Make sure you have confirmed your PayPal email after TrafficJunky has sent you the Account Authorization Request. You will not be able to select an email from the drop-down list if the email was not confirmed)
5) Click the "Load Your Account" button. You will get redirected to PayPal for checkout.
It's that simple!
Why You Should Be Using PayPal for Your Payments
It's a quick and easy way to make secure international payments, whenever you want, wherever you are. Want to know the most significant benefit to your business? There are no monthly fees and set up fees. 
Enjoy a fast and convenient payment method for running campaigns. Sign up to TrafficJunky today!