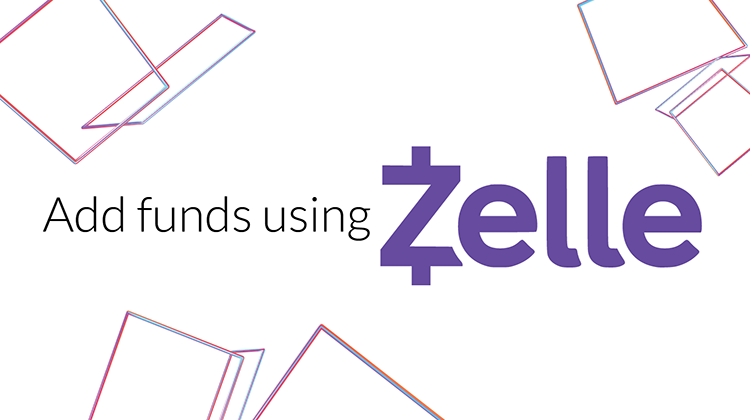 Zelle is a money transfer service that allows easy payments directly between U.S. bank accounts. TrafficJunky has added Zelle as a direct deposit payment method to add funds to your account for running campaigns.
To make payments with Zelle, you must be partnered with one of the twelve banks:
Ally Bank
Bank of America
BB&T Bank
Capital One Bank
Citizens Bank
FirstBank
Fifth Third Bank
First National Bank
PNC Bank
SunTrust Bank
US Bank
Wells Fargo
How does Zelle work?
You can access Zelle through your bank or credit union. If your bank offers Zelle, go to their website or mobile app and enroll your email or U.S mobile number. Once the accounts have been linked, you'll be able to send and receive money to your friends, family, or businesses.
Making Payments with Zelle on TrafficJunky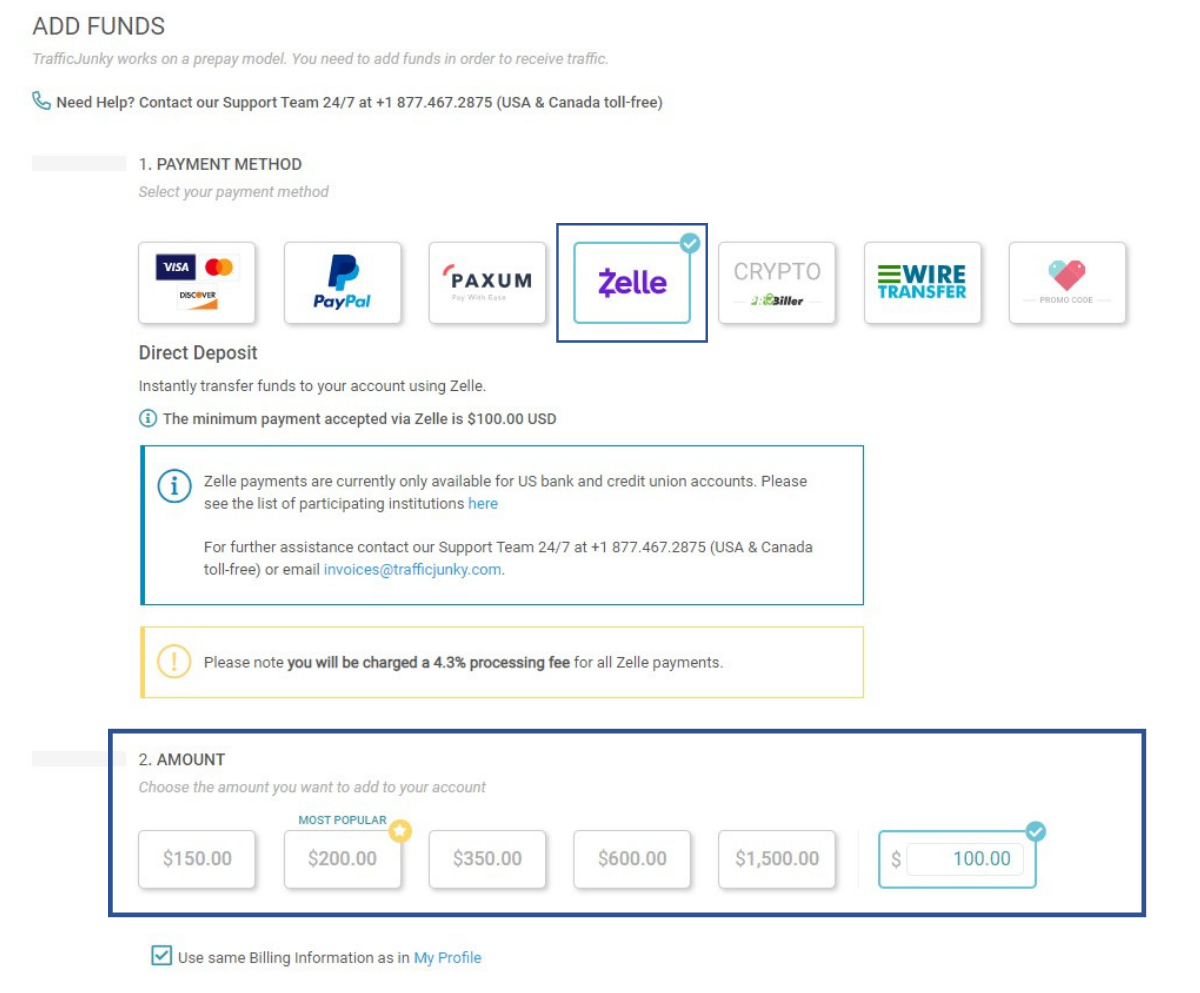 1) Log in to your TrafficJunky account and go to the Add Funds page.
2) Select Zelle from the Payment Method options.
3) Choose the amount you want to add to your account. The minimum payment accepted via Zelle is $100 USD. Please note you will be charged a 4.3% processing fee for all Zelle payments.
4) Click "Load Your Account," and you will get redirected to ProBiller for a secure connection to fill out a form and then continue.
5) Proceed to the checkout page, where you can select your bank, enter your bank information to complete the transaction.
The benefits of using Zelle
Businesses want convenient and fast payment methods. Zelle works with your bank, which ensures your transactions are secure. Make payments easily within minutes.