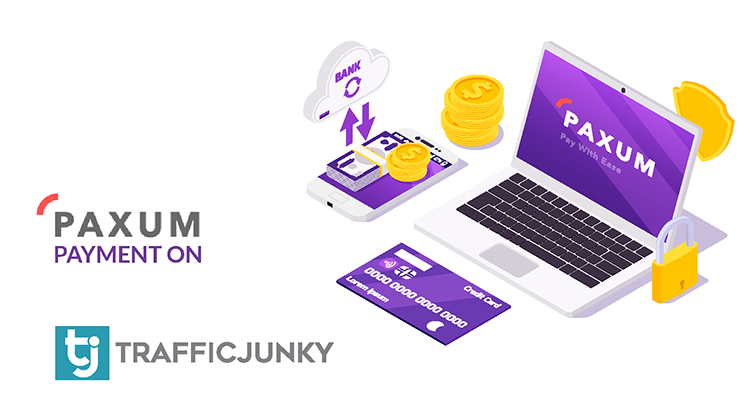 Paxum is a versatile global payment service that is secure, and user-friendly. If you are facing challenges in depositing funds with TrafficJunky Campaign Manager's Paxum payment option, don't worry, let us show you how to get started!
What is Paxum?
Paxum provides payment processing services to US businesses by receiving payment, as their agent, from clients worldwide. It allows you to automatically deposit funds from your Paxum account to your TrafficJunky account and there is no need to request an invoice beforehand. You can use Paxum to complete the payment process on TrafficJunky in less than 5 minutes.
Making Paxum Payments with TrafficJunky
1.Adding a new Paxum email
To get started with Paxum payments with your TrafficJunky account, you will need to select Paxum as the payment method on the Add Funds page. Then follow the steps below:
 Select "Add a New Paxum Email" tab, enter the email in the "Paxum Email" field and click the 'Add Paxum Email' button. (Note: If you do not have Paxum emails in the TJ account, the "Select Paxum email" tab is disabled.)
After that, you should receive two emails: 1. Paxum Account Authorization; 2. Request to Link Paxum Account. Click the "Confirm Email" button in the Paxum Account Authorization email, and you will be redirected to the Add Funds page. (Note: If your Paxum email is different from your TrafficJunky primary email address, the Paxum Account Authorization email will go to your Paxum email.)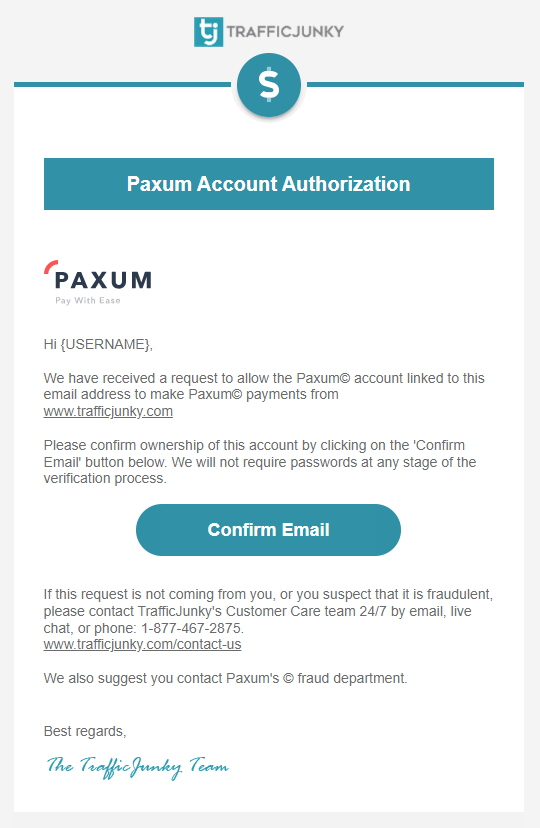 After your Paxum email was successfully added, you will receive a Paxum account confirmation email: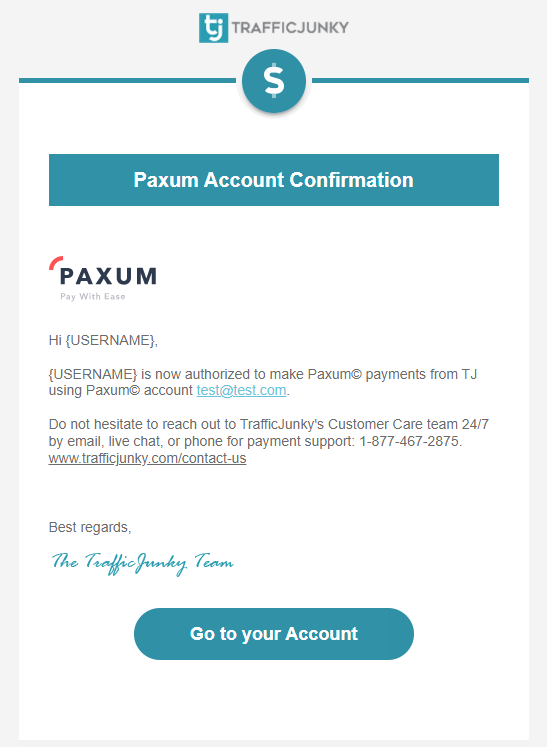 Then select Paxum payment method, a newly added email is displayed in the "Select a Paxum Email" tab.
2. How to resend verification
If you did not receive the Paxum account authorization email and your email has "Not Verified" status, you can resend verification by clicking the "Resend Verification (only once)" button:

After resending the verification, you can refresh the list of Paxum emails by clicking the "Reload your List of Paxum Email(s)". (Note: The reload button will only be visible when the user has an email that needs to be verified.)
If you didn't verify the email after resending verification, this email is displayed in the "Select a Paxum Email" tab but is unavailable for the selection.

3. How to Add Funds to Your Account
Following the flow chart below: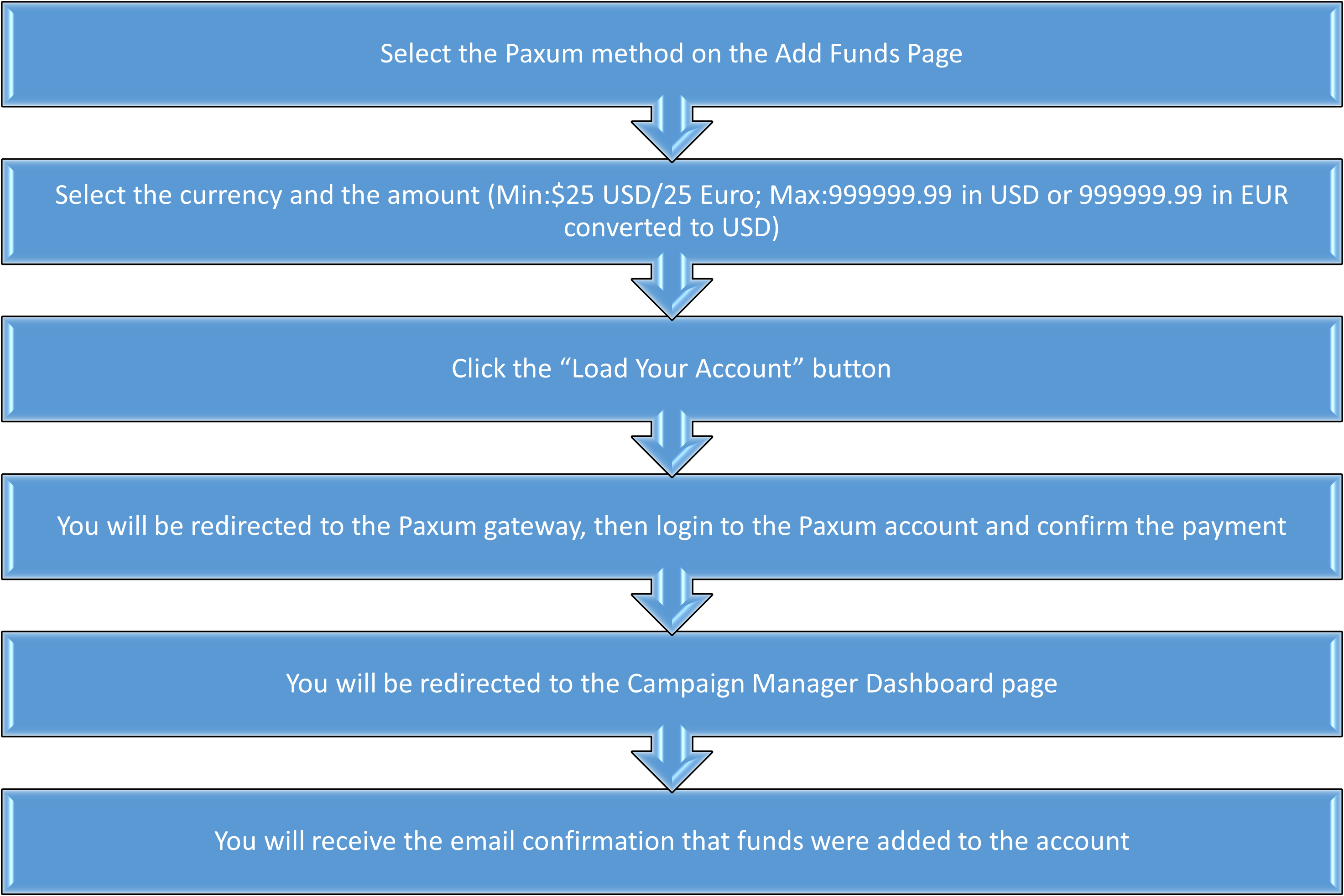 Note: You must select a VERIFIED Paxum email to execute the transaction
If, during payment, you have used the same email as the one selected on TrafficJunky, the funds were successfully added, and an invoice is generated. (Note: If you used a different email and send money to us manually, it will take extra time to get the funds into your account. So, please ensure you are using the correct email.)
4.How to cancel the pending transaction 
Paxum is blocked (greyed out) on the Add Funds page when there is a pending transaction (voided). The message is displayed: "You currently have a pending Paxum transaction processing. The transaction process can take up to 5 hours to complete. We will notify you via email with the status of your transaction."
You can cancel the pending transaction and clicking the "Confirm" button on pop up: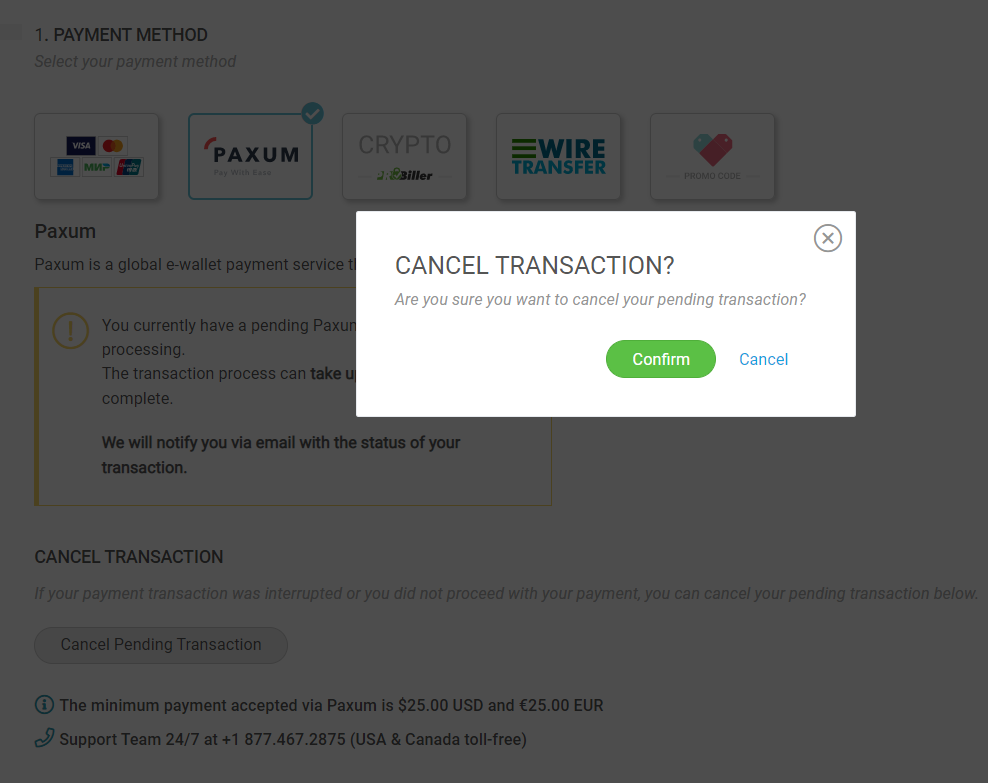 After canceling the pending transaction, you are allowed to make Paxum payments.
Want to know more about Paxum? Please contact Support Team. Our customer care team is available 24/7/365!