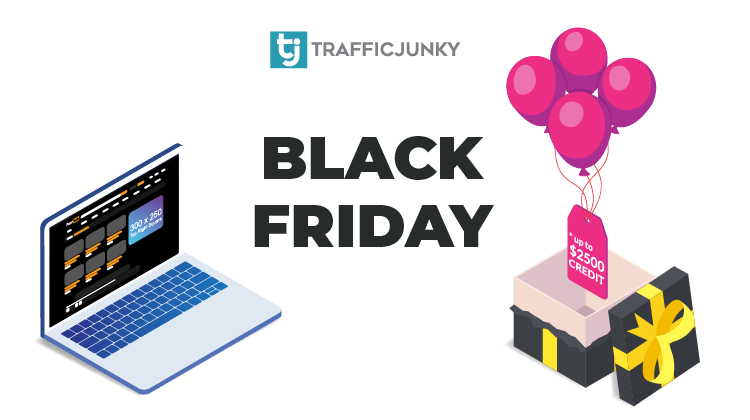 It's every marketer's favorite time of year! Black Friday is the start of the biggest shopping season of every year! Shoppers are looking for deals and are ready to buy! Make sure you have your creatives and landing pages ready and that you've got great offers to win them over.
You'll also want to ensure your account has funds, so you aren't missing out on any potential buyers! As always, we at TrafficJunky are here to help!
On Friday, November 26, 2021, you can get up to $2500 credit when you fund your account! 
You read that correctly. We're giving you 25% of your account load in additional credit, up to $2500! That's 25% more spending power, 25% more reach, and 25% more possibilities to convert!
So how does it work?
Contact your account manager or our customer care department, and they will make sure the bonus funds get added to your account.
That's it! A simple two-step process.
Log In to get started!