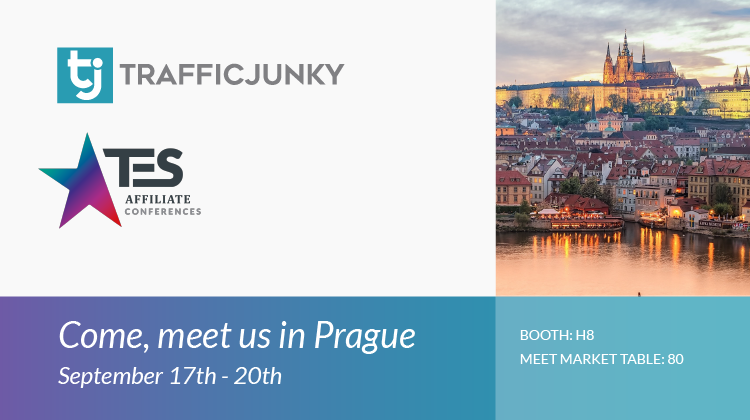 Booth: H8 | Meet Market Table: 80 | Date: Sep 17th-20th
Brace yourself for the TES Affiliate Conference in Prague from September 17th to 20th!
You can find us holding court at Booth H8 and Meet Market Table 80. Get ready to seize an incredible opportunity to connect with the powerhouse of advertisements on adult platforms – TrafficJunky.
As unrivaled leaders in adult advertisements, we're eager to share our wealth of knowledge and delve into the ever-evolving tapestry of advertising – the latest trends, dissected patterns, and best advertisement practices.
🗓️ Book a 1:1 Today! 🗓️
For an optimized and personalized experience at the TES Conference, we strongly encourage you to pre-arrange a meeting with our experienced Sales Team:
If your preferred meeting spot/person is unavailable, leave us your details by clicking here. We will make sure to circle back with you post-event, guaranteeing that you receive the undivided attention that you rightfully deserve.
And that's not all – we're thrilled to offer attendees an exclusive chance to snag our branded merchandise, a tangible slice of the unmistakable TrafficJunky vibe you can carry with you.
The countdown has begun, see you at TES Prague!