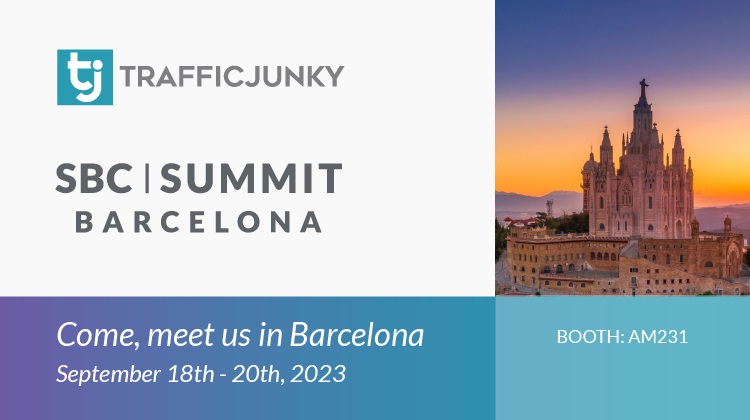 Booth: AM 231 | Date: Sep 18th-20th
Don't miss out on this amazing opportunity to connect with TrafficJunky, the leaders of iGaming and Betting advertisements on adult platforms. Meet us at the SBC Summit, Barcelona, from September 19th – 21st at Booth AM 231 to gain valuable industry insights.
Whether you're an advertiser, publisher, or industry professional, we're here to help you navigate the challenges and find success in the competitive advertising market. As industry leaders in adult advertisements, we're excited to share our knowledge and discuss the ever-evolving landscape of advertising, including the latest trends, patterns, and best practices.
🗓️ Schedule a Meeting 🗓️
To make the most of your time at the SBC Summit, we highly recommend scheduling a 1:1 meeting with our talented Sales Team in advance. By doing so, we can ensure the meetings are productive and tailored to your specific needs.
If you are unable to secure a meeting spot in advance, click here to leave your information. This will allow us to follow up with you after the event and ensure you receive the attention you deserve.
In addition to the networking opportunities, attendees can also get their hands on our exclusive branded merchandise.