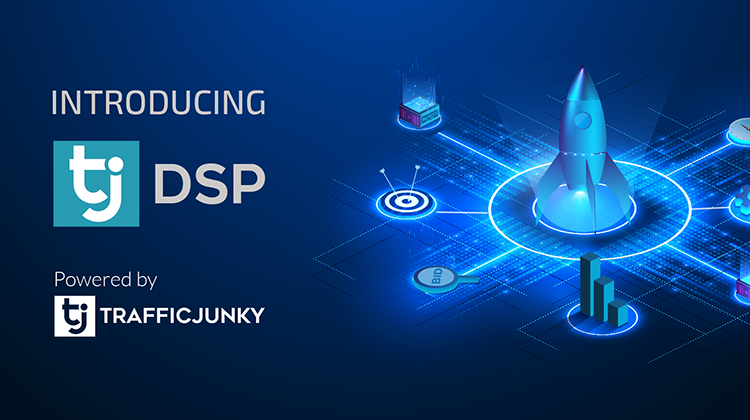 At TrafficJunky, we are continuously working on building the best tools for our users.
Earlier this year in March, we were very excited to launch the Campaign Manager, a new platform interface that brings a better user experience.
But now, we could not be more thrilled to introduce you to something new that lets you manage your campaigns differently – TrafficJunky is welcoming our demand-side platform, the TJ DSP.
💡What Is the TJ DSP?
The TJ DSP will be the new engine of the Campaign Manager and mark the arrival of programmatic advertising to TrafficJunky.
This will equip advertisers with a smarter, more powerful, and streamlined advertising tool that allows them to better run, manage, and optimize their digital ad campaigns. That way, anyone using the TJ DSP will be able to make the most of their spend on digital advertising.
💡Why Is It Happening Now?
If the 2000s were the time when programmatic advertising started to emerge, then 2020 is its heyday.
According to reports, 86.3% of digital display ad spending in the US is estimated to go to programmatic. Admittedly, we are fashionably late to the party.
💡What You Can Expect
o  Maximize the value of every dollar you're spending
With the programmatic engine, TJ DSP automates and optimizes the process of matching your ads with the right audiences to get the most conversions for your campaign.
o  Powerful real-time reporting
Reporting and stats are now presented in real-time in your Dashboard. You will know your campaign performance right away, such as a summary of your campaigns' acquisition, CTR, eCPM, clicks, impressions, etc. You will also be able to compare up to 4 metrics by visualizing them in the Campaign Summary chart.
Not only are the up-to-date stats provided, but the Dashboard also gives important information that helps you adjust campaigns in real-time, including your top creatives and sources by CPA.
o  Scalability
Ambitious about your digital advertising? You've found the right tool. TJ DSP offers the infrastructure that brings endless possibilities to scale your digital campaigns.
Among the many new optimization features, Autopilot adjusts the weights for your ads per source. With these results reproduced faster and with less effort, scaling is thus made much easier.
Bulk operations become much simpler too. You can apply a single rule to multiple campaigns, so that the tedious manual work is no longer needed.
The time saved on campaign optimization allows you to focus on other important decisions, such as your campaign strategy, creating more campaigns, etc. All those will work together to level up your digital marketing and achieve the best ROI that you can possibly achieve.
💡When It Is Going to Happen
We will reach out to inform you of further details. Stay tuned!
You may also contact your Account Manager or our Customer Support team for more information about getting your existing account migrated to the TJ DSP.
💡More Questions?
Remember, our 24/7 Customer Care team is always ready to help. Contact them via live chat, email or phone at any time.
Want to explore our platform by yourself? We will keep the tutorials and manuals coming! You can also find some Frequently Asked Questions here.